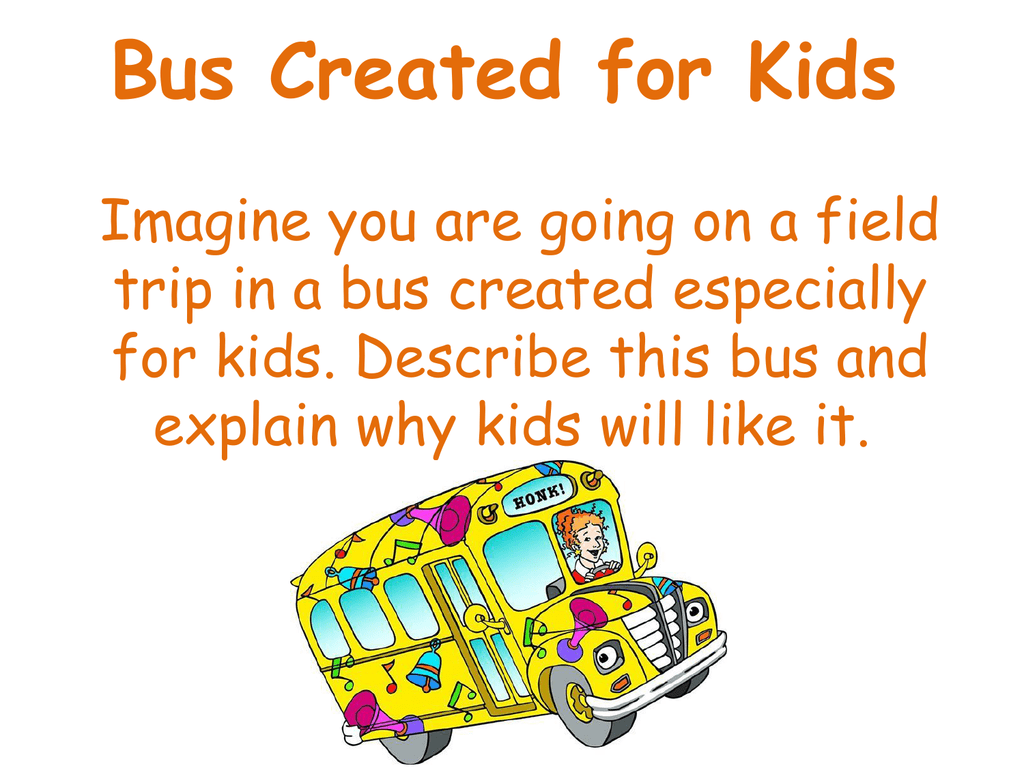 Bus Created for Kids
Imagine you are going on a field
trip in a bus created especially
for kids. Describe this bus and
explain why kids will like it.
As you write your essay, think about
these questions:
• Did you state your main idea clearly?
• Did you include details and examples to support your
main idea?
• Did you organize your essay clearly with an
introduction, body, and conclusion?
• Did you use a variety of words and well-written
sentences?
• Did you use correct grammar, spelling, and
punctuation?