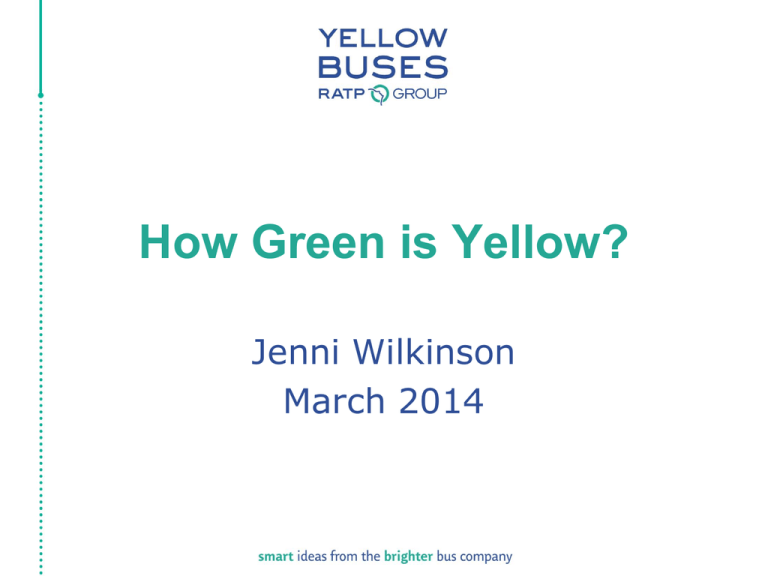 How Green is Yellow?
Jenni Wilkinson
March 2014
Who we are
Setting the Scene
This amazing area
Understanding our impact
Recycling
Grey Harvested Water
Our annual visitors
Green Business Travel
Recognising the Communities
we operate within
You can be proud of your award
winning local bus company
When did you last go by bus?
When did you last go by bus?
Any Questions?
• We are happy to make an
appointment and come and
visit you at your business to
see how we can help.