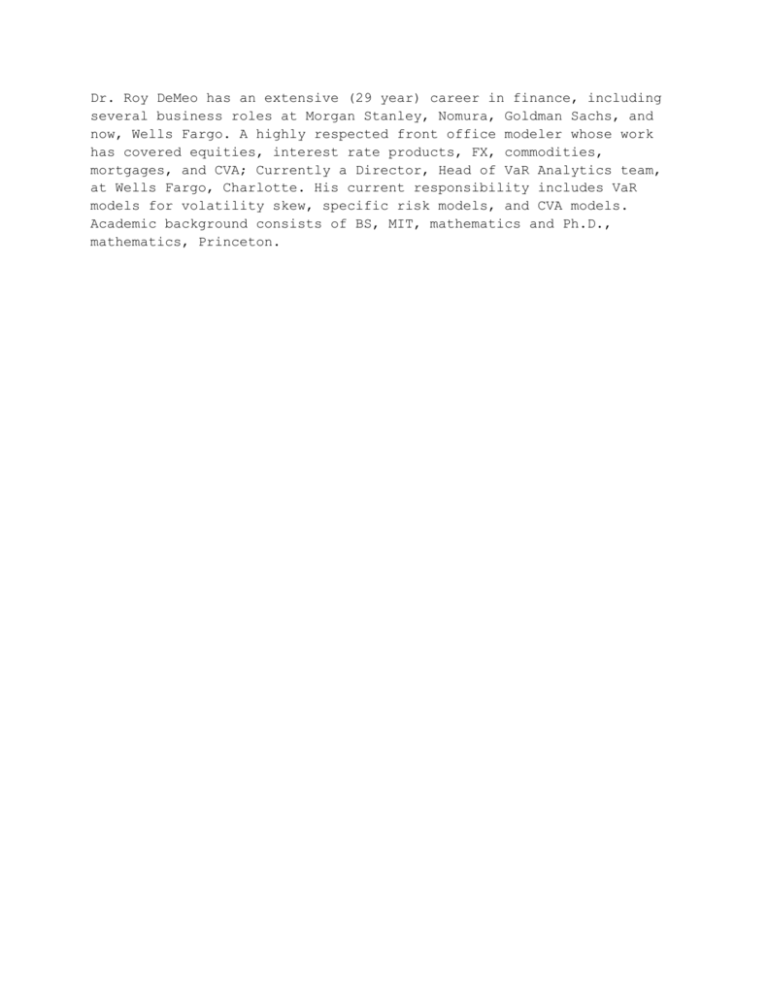 Dr. Roy DeMeo has an extensive (29 year) career in finance, including
several business roles at Morgan Stanley, Nomura, Goldman Sachs, and
now, Wells Fargo. A highly respected front office modeler whose work
has covered equities, interest rate products, FX, commodities,
mortgages, and CVA; Currently a Director, Head of VaR Analytics team,
at Wells Fargo, Charlotte. His current responsibility includes VaR
models for volatility skew, specific risk models, and CVA models.
Academic background consists of BS, MIT, mathematics and Ph.D.,
mathematics, Princeton.