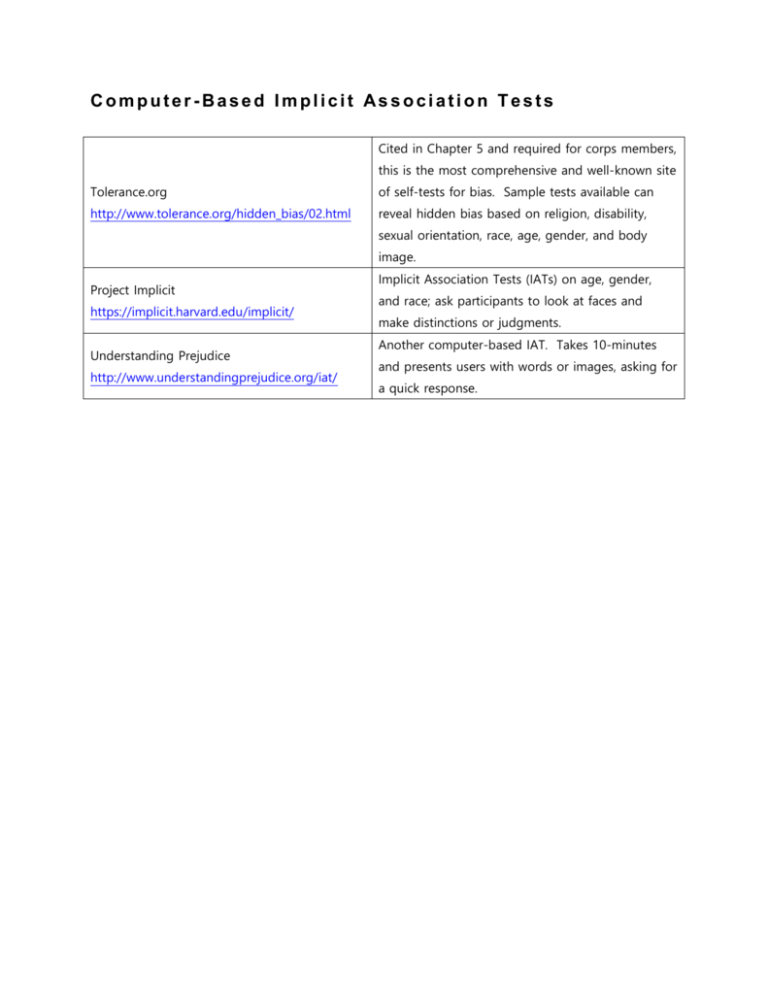 Computer -Based Implicit As sociation Tests
Cited in Chapter 5 and required for corps members,
this is the most comprehensive and well-known site
Tolerance.org
of self-tests for bias. Sample tests available can
http://www.tolerance.org/hidden_bias/02.html
reveal hidden bias based on religion, disability,
sexual orientation, race, age, gender, and body
image.
Project Implicit
https://implicit.harvard.edu/implicit/
Understanding Prejudice
http://www.understandingprejudice.org/iat/
Implicit Association Tests (IATs) on age, gender,
and race; ask participants to look at faces and
make distinctions or judgments.
Another computer-based IAT. Takes 10-minutes
and presents users with words or images, asking for
a quick response.