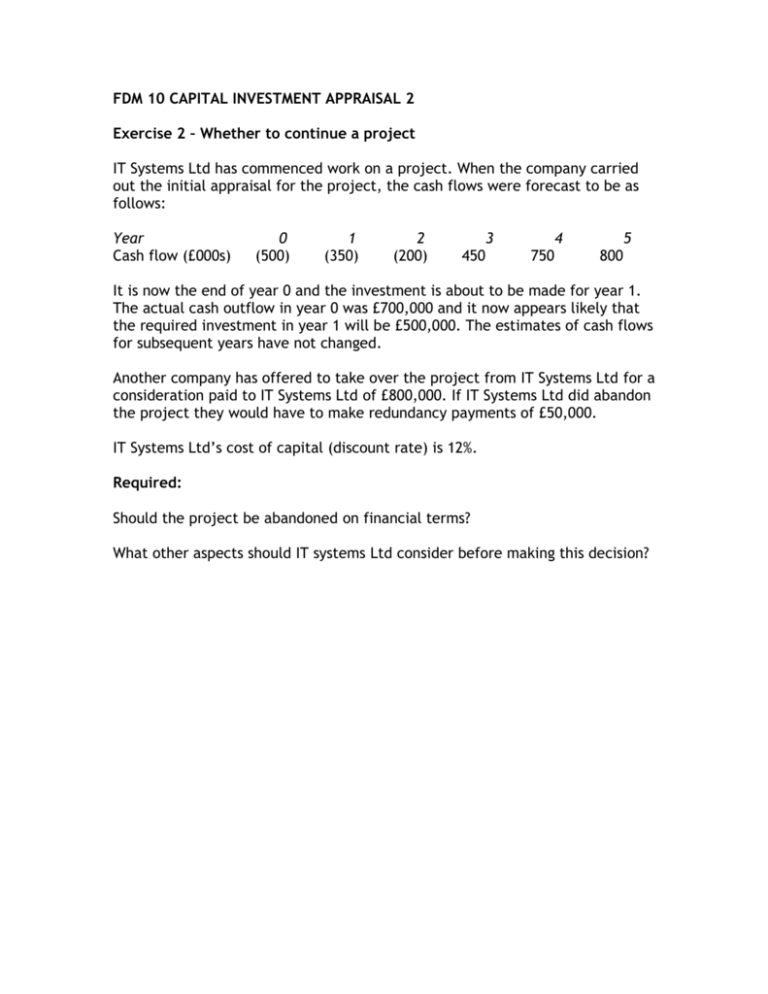 FDM 10 CAPITAL INVESTMENT APPRAISAL 2
Exercise 2 – Whether to continue a project
IT Systems Ltd has commenced work on a project. When the company carried
out the initial appraisal for the project, the cash flows were forecast to be as
follows:
Year
Cash flow (£000s)
0
(500)
1
(350)
2
(200)
3
450
4
750
5
800
It is now the end of year 0 and the investment is about to be made for year 1.
The actual cash outflow in year 0 was £700,000 and it now appears likely that
the required investment in year 1 will be £500,000. The estimates of cash flows
for subsequent years have not changed.
Another company has offered to take over the project from IT Systems Ltd for a
consideration paid to IT Systems Ltd of £800,000. If IT Systems Ltd did abandon
the project they would have to make redundancy payments of £50,000.
IT Systems Ltd's cost of capital (discount rate) is 12%.
Required:
Should the project be abandoned on financial terms?
What other aspects should IT systems Ltd consider before making this decision?