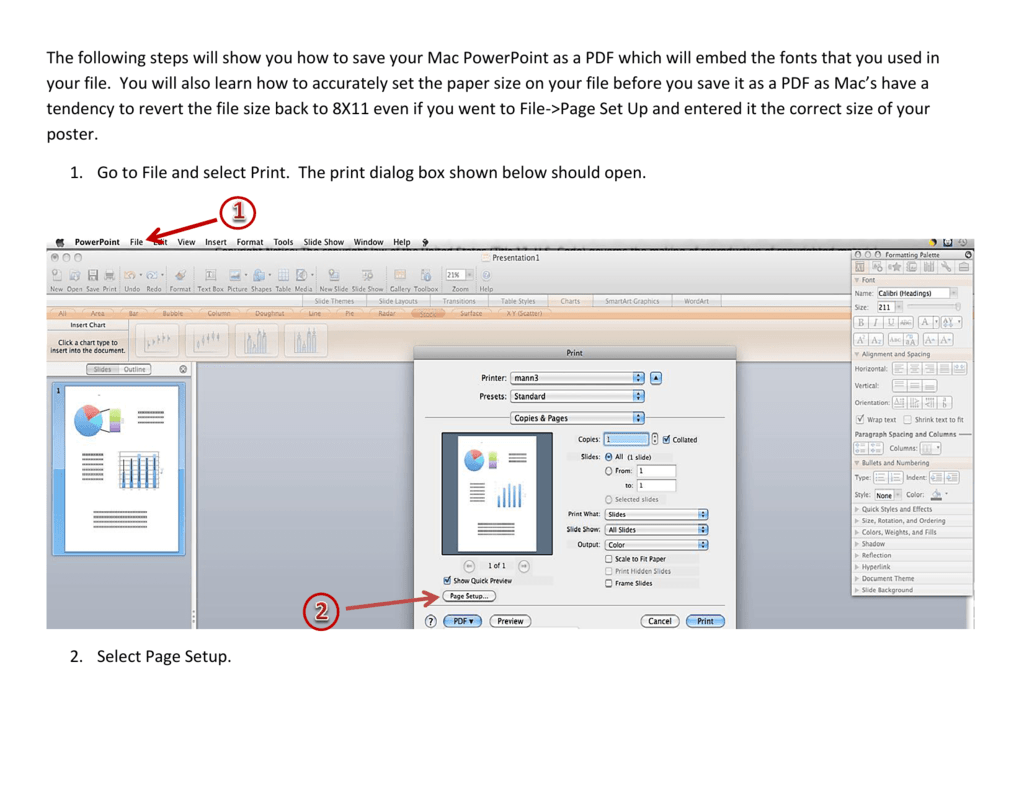 The following steps will show you how to save your Mac PowerPoint as a PDF which will embed the fonts that you used in
your file. You will also learn how to accurately set the paper size on your file before you save it as a PDF as Mac's have a
tendency to revert the file size back to 8X11 even if you went to File->Page Set Up and entered it the correct size of your
poster.
1. Go to File and select Print. The print dialog box shown below should open.
2. Select Page Setup.
3. Select Custom and enter the correct height and width in the box.
4. Click on Options.
5. Select 'Manage Custom Sizes' in the Paper Size box. This will open another dialog box for you to enter your page size.
6. Click on the '+' sign which will allow you to enter the paper size.
7. Enter the paper size in the correct boxes.
8. Click on the OK button. Now you are ready to save your file as a PDF.
9. Click on the PDF button in the print dialog box and select 'Save as Adobe PDF'.
If the 'Save as Adobe PDF' option is not available, selecting the 'Save as
PDF' option should work as well.
10. Click 'Continue'.
11. Click 'Save'.