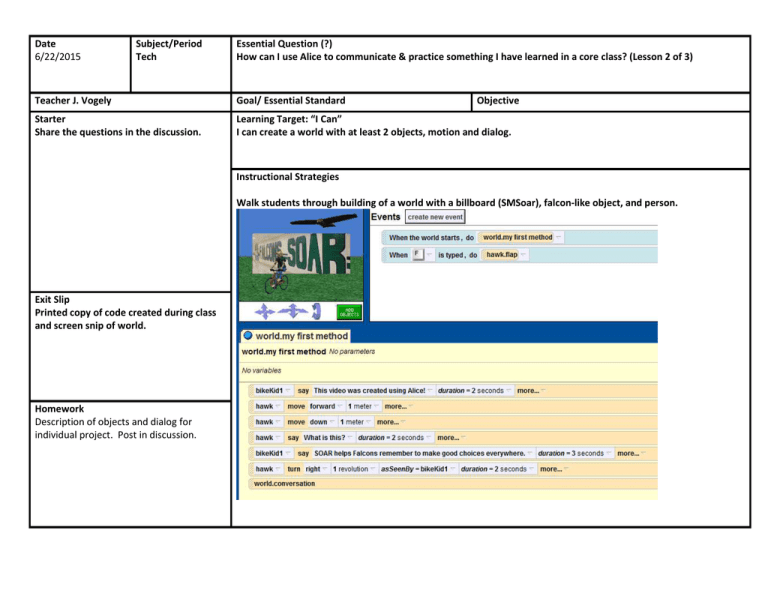 Date
6/22/2015
Subject/Period
Tech
Essential Question (?)
How can I use Alice to communicate & practice something I have learned in a core class? (Lesson 2 of 3)
Teacher J. Vogely
Goal/ Essential Standard
Objective
Starter
Share the questions in the discussion.
Learning Target: "I Can"
I can create a world with at least 2 objects, motion and dialog.
Instructional Strategies
Walk students through building of a world with a billboard (SMSoar), falcon-like object, and person.
Exit Slip
Printed copy of code created during class
and screen snip of world.
Homework
Description of objects and dialog for
individual project. Post in discussion.