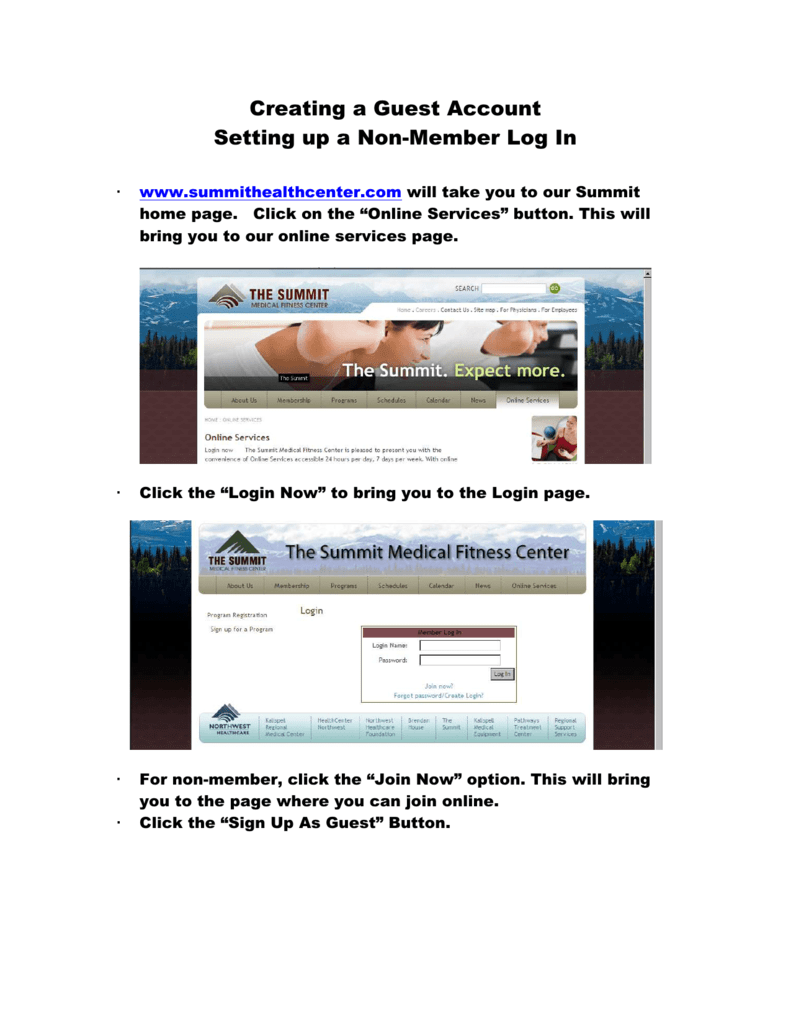 Creating a Guest Account
Setting up a Non-Member Log In
www.summithealthcenter.com will take you to our Summit
home page. Click on the "Online Services" button. This will
bring you to our online services page.
Click the "Login Now" to bring you to the Login page.
For non-member, click the "Join Now" option. This will bring
you to the page where you can join online.
Click the "Sign Up As Guest" Button.
Select "The Summit Medical Fitness Center" and proceed to
the personal information page.
Fill in the personal information page.
Click on "Add Sub-Member" button if you have additional
immediate family members you would like attached to your
account.
If you have no other immediate family members to add to your
account, hit the "Next" button located in the bottom right
corner of the section.
Enter a user name and password, then hit "Next" to proceed to
the verification page. Once you have verified that all the
information is correct, please click "Confirm".
Once you have finished these steps a confirmation page will
appear. This page will also allow you the opportunity to log
into your new account!