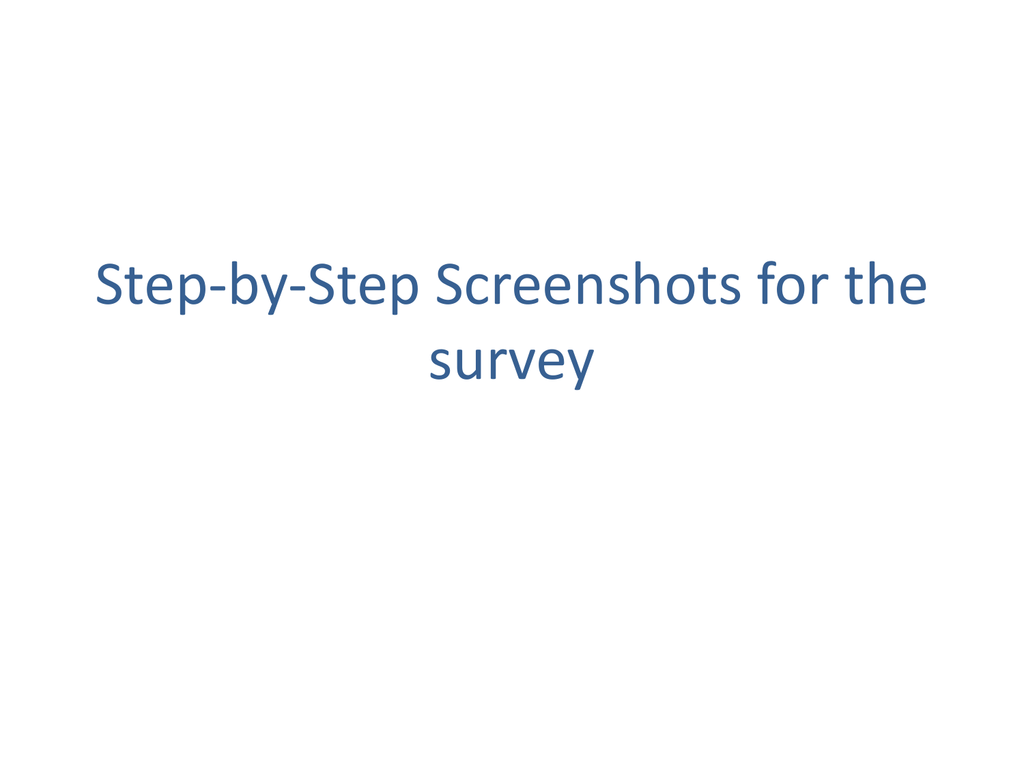 Step-by-Step Screenshots for the
survey
Step 1
• To take up the Feedback Survey, the students need to enter into Sohar
University Website http://www.soharuni.edu.om/ from Internet
Explorer/Chrome browser
Step 2
• Click on the Feedback Survey
Step 3
• A Login Screen as shown below appears where the student has to give his
/her Login ID and Password.
Step 4
• As seen below, after a student logs in, he/she has to click on Next button
to see the list Courses & Activities.
Step 5
• When the Next Button is clicked, a box appears asking to select the
Activity. Click on the small inverted triangle near the box to see the list of
activities as shown.
Step 6
• Once the activity is selected, another box appears asking the student to
select the course for taking up the survey. Click on the small inverted
triangle to see the list of courses for that selected activity.
Step 7
• After selecting the activity and the survey, a window as below appears to
rate the questions given.
Step 8
• After selecting the rating for each questions listed the students need to
click on the Submit Button to complete the survey for that
particular activity and course.
Step 9
• After clicking on the submit button, the page appears as below. Again the
student needs to select activity and select survey drop down list
to complete the survey for the remaining courses and
activity. As seen below, the completed survey will be removed from the
list.
Step 10
• After completing all the survey, a dialogue box as seen below appears. It
indicates that the student has completed the survey successfully. Click on
OK.
Step 11
• Click on Logout to end the survey.