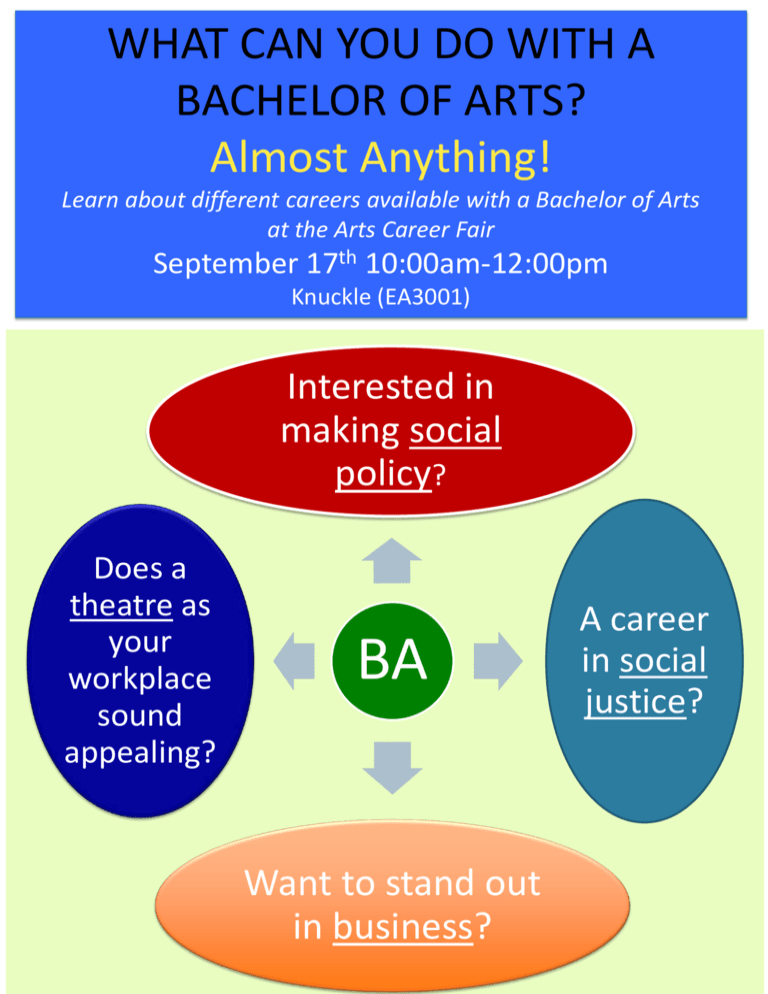 WHAT CAN YOU DO WITH A
BACHELOR OF ARTS?
Almost Anything!
Learn about different careers available with a Bachelor of Arts
at the Arts Career Fair
September 17th 10:00am-12:00pm
Knuckle (EA3001)
Interested in
making social
policy?
Does a
theatre as
your
workplace
sound
appealing?
BA
Want to stand out
in business?
A career
in social
justice?