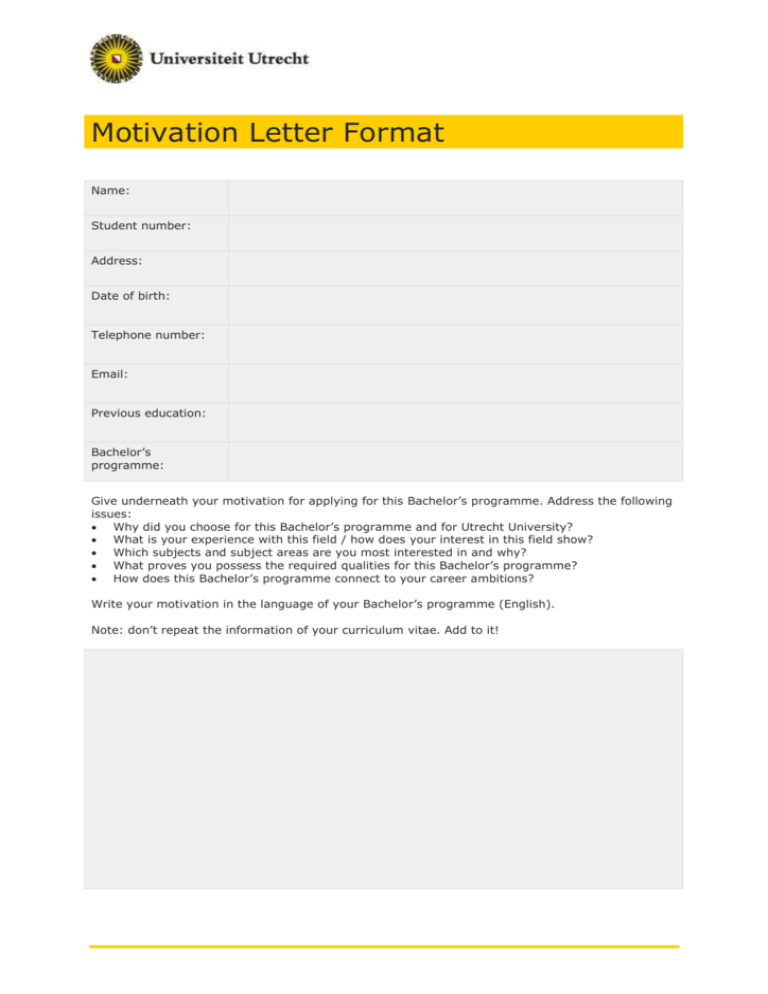 Motivation Letter Format
Name:
Student number:
Address:
Date of birth:
Telephone number:
Email:
Previous education:
Bachelor's
programme:
Give underneath your motivation for applying for this Bachelor's programme. Address the following
issues:
 Why did you choose for this Bachelor's programme and for Utrecht University?
 What is your experience with this field / how does your interest in this field show?
 Which subjects and subject areas are you most interested in and why?
 What proves you possess the required qualities for this Bachelor's programme?
 How does this Bachelor's programme connect to your career ambitions?
Write your motivation in the language of your Bachelor's programme (English).
Note: don't repeat the information of your curriculum vitae. Add to it!