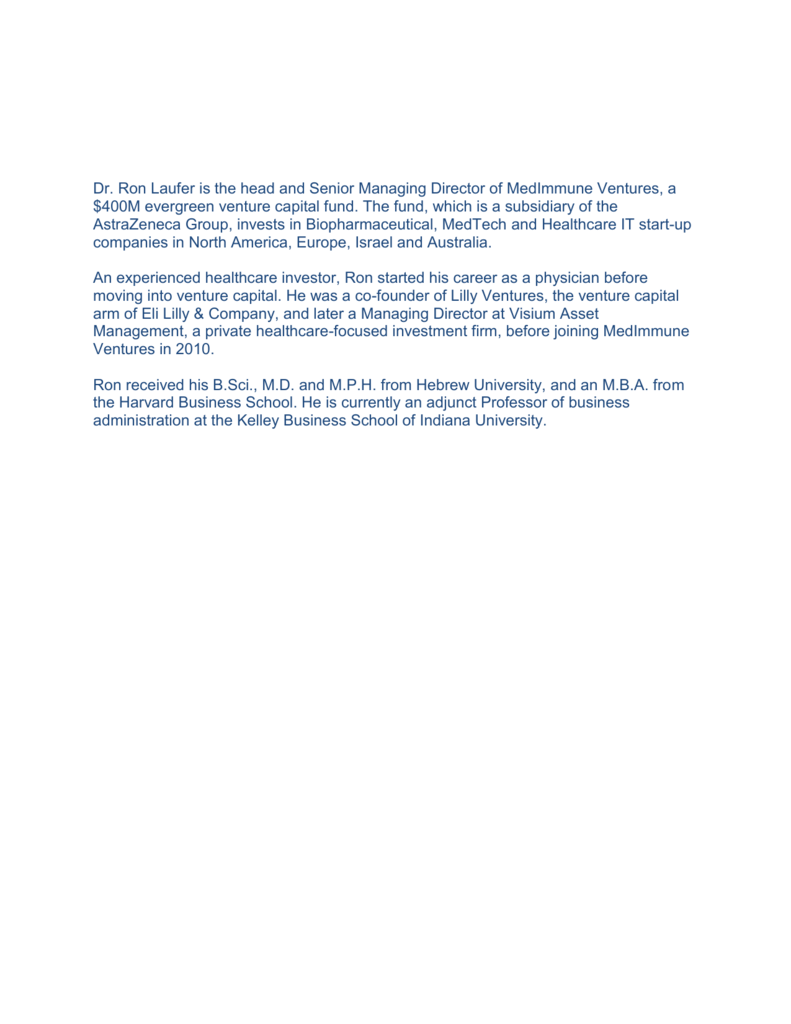 Dr. Ron Laufer is the head and Senior Managing Director of MedImmune Ventures, a
$400M evergreen venture capital fund. The fund, which is a subsidiary of the
AstraZeneca Group, invests in Biopharmaceutical, MedTech and Healthcare IT start-up
companies in North America, Europe, Israel and Australia.
An experienced healthcare investor, Ron started his career as a physician before
moving into venture capital. He was a co-founder of Lilly Ventures, the venture capital
arm of Eli Lilly & Company, and later a Managing Director at Visium Asset
Management, a private healthcare-focused investment firm, before joining MedImmune
Ventures in 2010.
Ron received his B.Sci., M.D. and M.P.H. from Hebrew University, and an M.B.A. from
the Harvard Business School. He is currently an adjunct Professor of business
administration at the Kelley Business School of Indiana University.