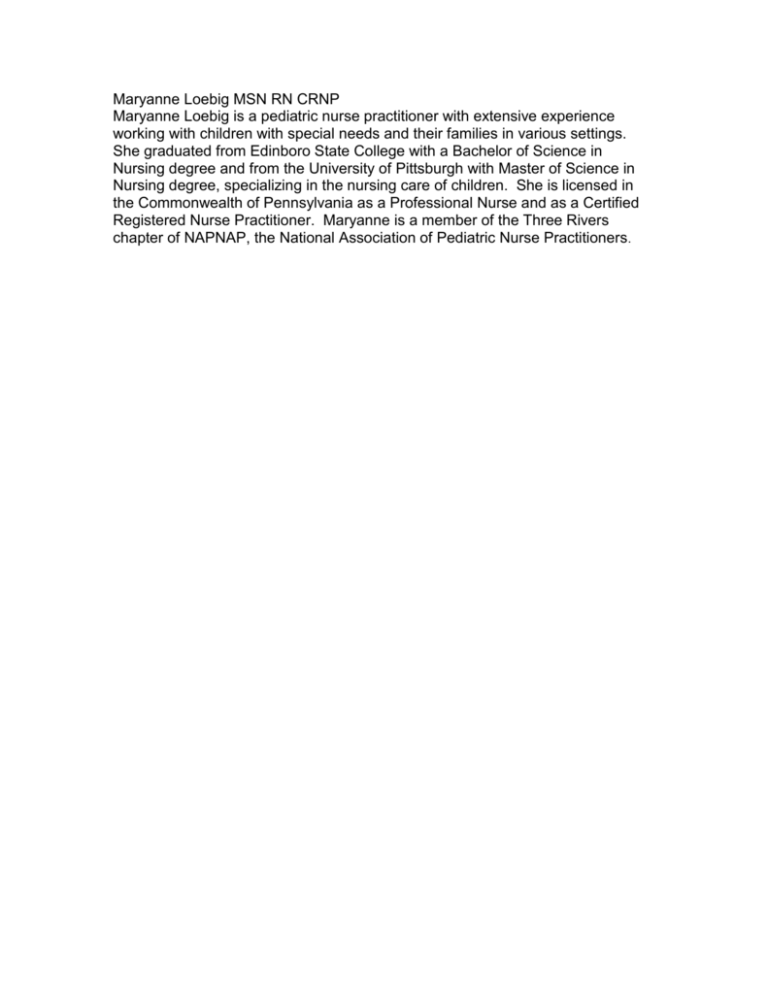 Maryanne Loebig MSN RN CRNP
Maryanne Loebig is a pediatric nurse practitioner with extensive experience
working with children with special needs and their families in various settings.
She graduated from Edinboro State College with a Bachelor of Science in
Nursing degree and from the University of Pittsburgh with Master of Science in
Nursing degree, specializing in the nursing care of children. She is licensed in
the Commonwealth of Pennsylvania as a Professional Nurse and as a Certified
Registered Nurse Practitioner. Maryanne is a member of the Three Rivers
chapter of NAPNAP, the National Association of Pediatric Nurse Practitioners.