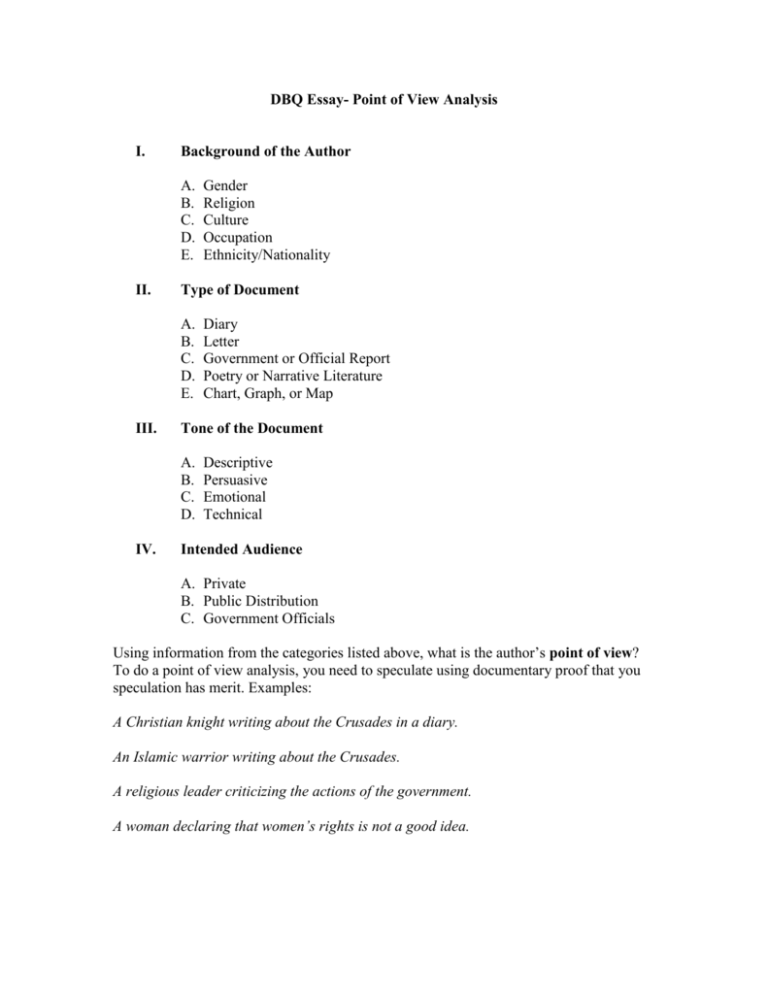 DBQ Essay- Point of View Analysis
I.
Background of the Author
A.
B.
C.
D.
E.
II.
Type of Document
A.
B.
C.
D.
E.
III.
Diary
Letter
Government or Official Report
Poetry or Narrative Literature
Chart, Graph, or Map
Tone of the Document
A.
B.
C.
D.
IV.
Gender
Religion
Culture
Occupation
Ethnicity/Nationality
Descriptive
Persuasive
Emotional
Technical
Intended Audience
A. Private
B. Public Distribution
C. Government Officials
Using information from the categories listed above, what is the author's point of view?
To do a point of view analysis, you need to speculate using documentary proof that you
speculation has merit. Examples:
A Christian knight writing about the Crusades in a diary.
An Islamic warrior writing about the Crusades.
A religious leader criticizing the actions of the government.
A woman declaring that women's rights is not a good idea.