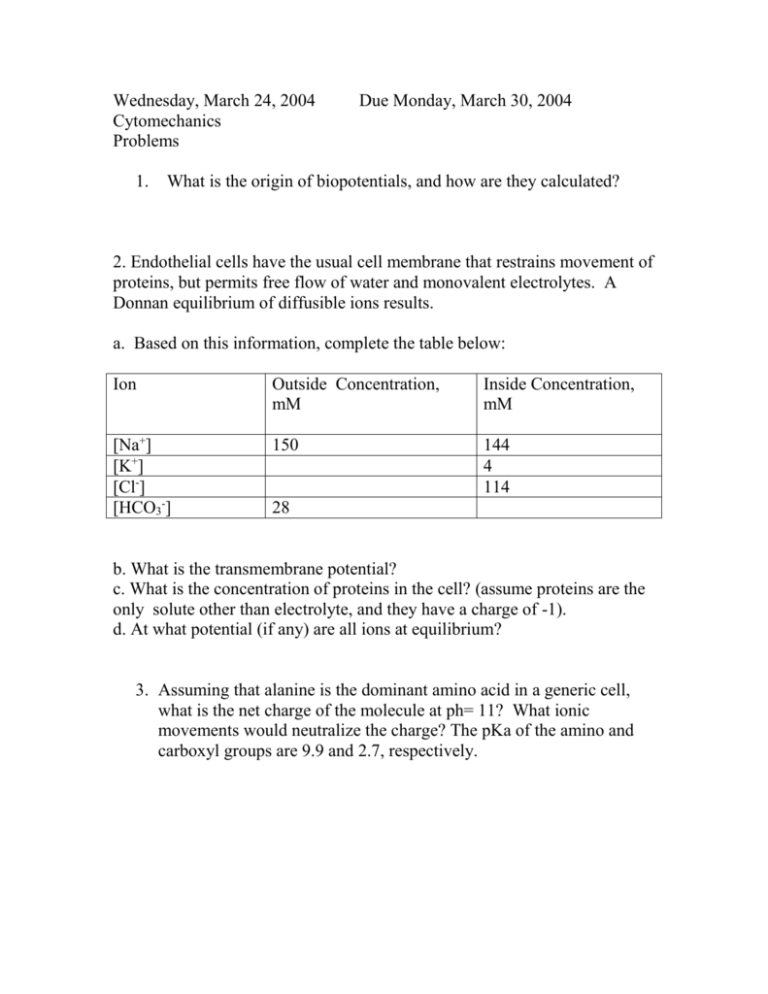 Wednesday, March 24, 2004
Cytomechanics
Problems
1.
Due Monday, March 30, 2004
What is the origin of biopotentials, and how are they calculated?
2. Endothelial cells have the usual cell membrane that restrains movement of
proteins, but permits free flow of water and monovalent electrolytes. A
Donnan equilibrium of diffusible ions results.
a. Based on this information, complete the table below:
Ion
Outside Concentration,
mM
Inside Concentration,
mM
[Na+]
[K+]
[Cl-]
[HCO3-]
150
144
4
114
28
b. What is the transmembrane potential?
c. What is the concentration of proteins in the cell? (assume proteins are the
only solute other than electrolyte, and they have a charge of -1).
d. At what potential (if any) are all ions at equilibrium?
3. Assuming that alanine is the dominant amino acid in a generic cell,
what is the net charge of the molecule at ph= 11? What ionic
movements would neutralize the charge? The pKa of the amino and
carboxyl groups are 9.9 and 2.7, respectively.