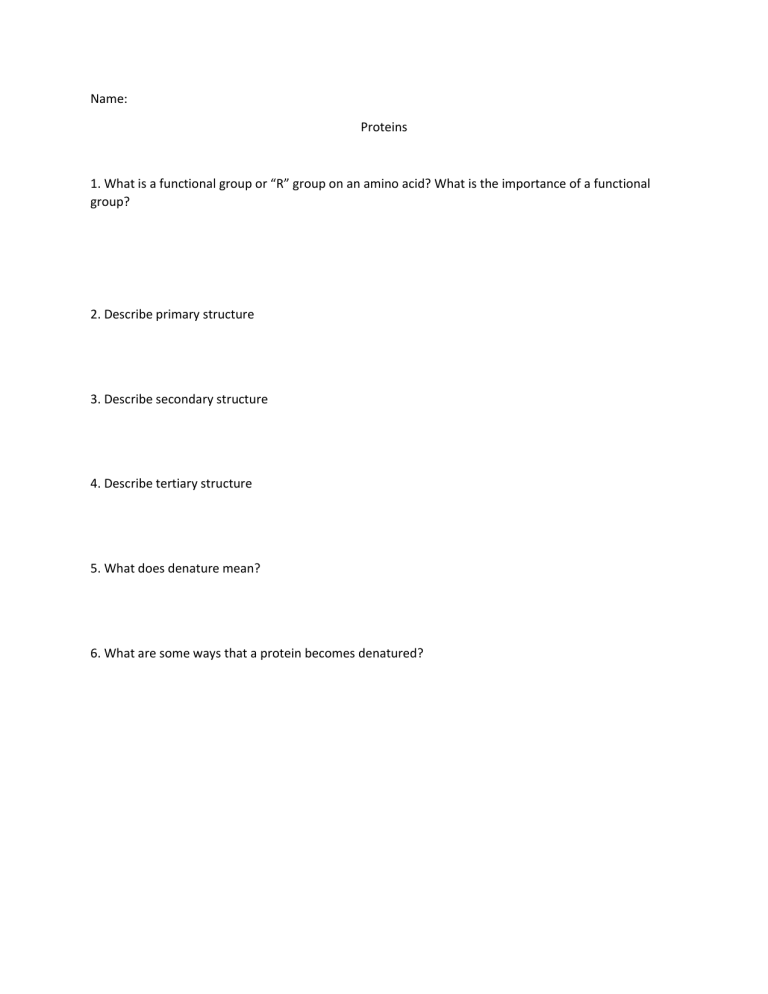 Name:
Proteins
1. What is a functional group or "R" group on an amino acid? What is the importance of a functional
group?
2. Describe primary structure
3. Describe secondary structure
4. Describe tertiary structure
5. What does denature mean?
6. What are some ways that a protein becomes denatured?