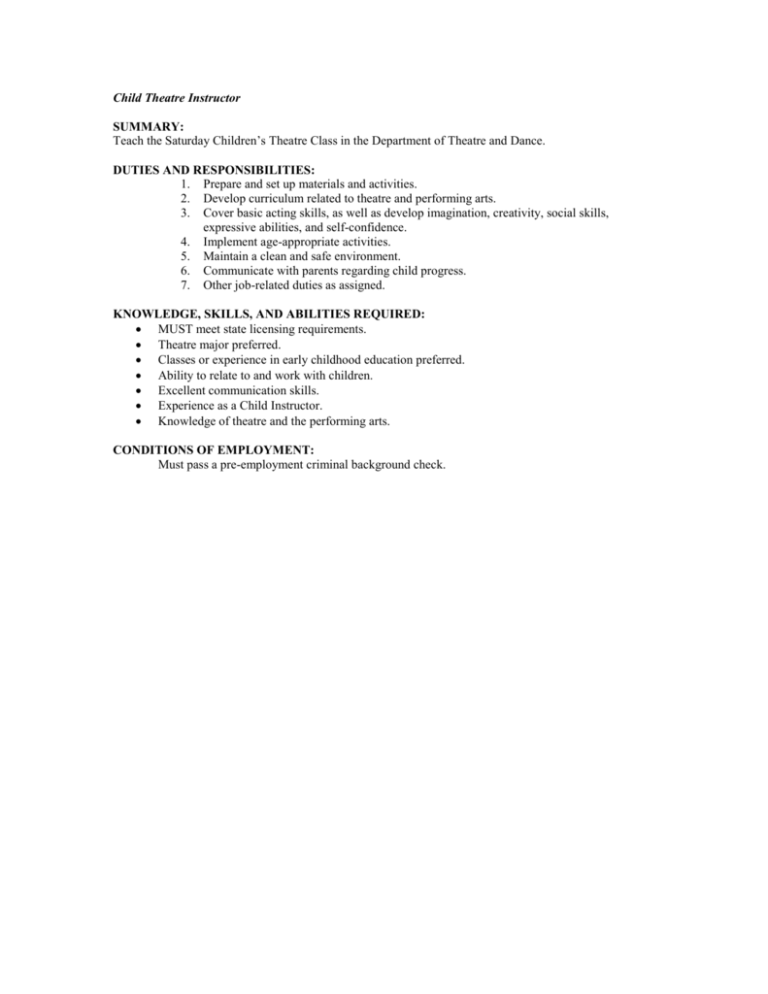 Child Theatre Instructor
SUMMARY:
Teach the Saturday Children's Theatre Class in the Department of Theatre and Dance.
DUTIES AND RESPONSIBILITIES:
1. Prepare and set up materials and activities.
2. Develop curriculum related to theatre and performing arts.
3. Cover basic acting skills, as well as develop imagination, creativity, social skills,
expressive abilities, and self-confidence.
4. Implement age-appropriate activities.
5. Maintain a clean and safe environment.
6. Communicate with parents regarding child progress.
7. Other job-related duties as assigned.
KNOWLEDGE, SKILLS, AND ABILITIES REQUIRED:
 MUST meet state licensing requirements.
 Theatre major preferred.
 Classes or experience in early childhood education preferred.
 Ability to relate to and work with children.
 Excellent communication skills.
 Experience as a Child Instructor.
 Knowledge of theatre and the performing arts.
CONDITIONS OF EMPLOYMENT:
Must pass a pre-employment criminal background check.