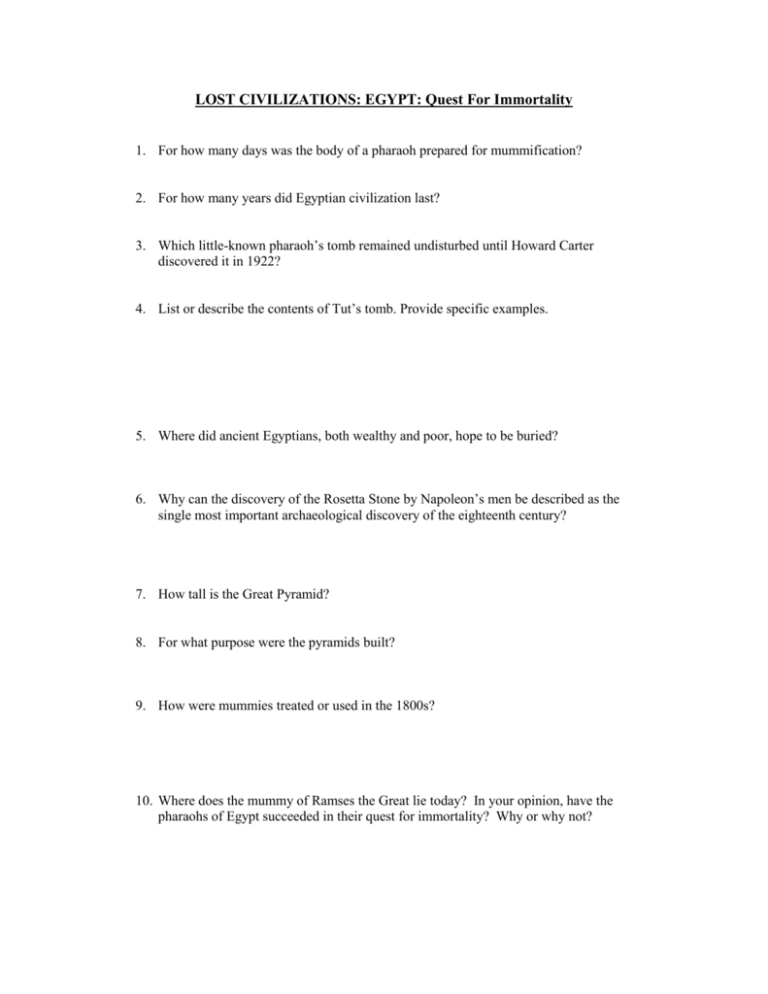 LOST CIVILIZATIONS: EGYPT: Quest For Immortality
1. For how many days was the body of a pharaoh prepared for mummification?
2. For how many years did Egyptian civilization last?
3. Which little-known pharaoh's tomb remained undisturbed until Howard Carter
discovered it in 1922?
4. List or describe the contents of Tut's tomb. Provide specific examples.
5. Where did ancient Egyptians, both wealthy and poor, hope to be buried?
6. Why can the discovery of the Rosetta Stone by Napoleon's men be described as the
single most important archaeological discovery of the eighteenth century?
7. How tall is the Great Pyramid?
8. For what purpose were the pyramids built?
9. How were mummies treated or used in the 1800s?
10. Where does the mummy of Ramses the Great lie today? In your opinion, have the
pharaohs of Egypt succeeded in their quest for immortality? Why or why not?