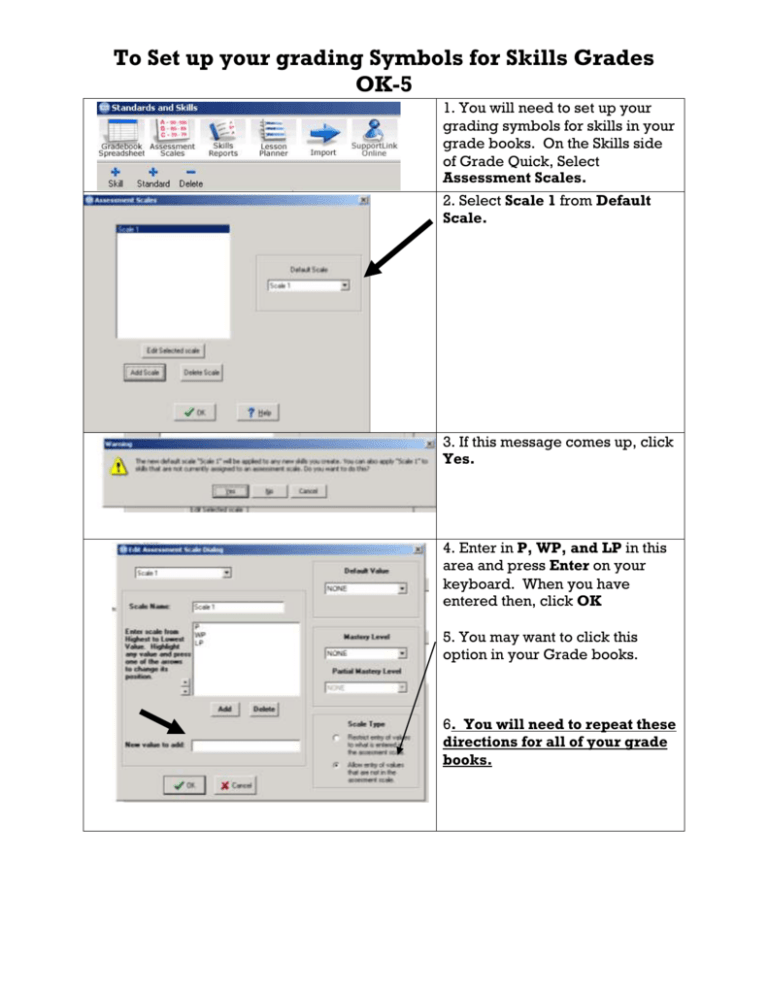 To Set up your grading Symbols for Skills Grades
OK-5
1. You will need to set up your
grading symbols for skills in your
grade books. On the Skills side
of Grade Quick, Select
Assessment Scales.
2. Select Scale 1 from Default
Scale.
3. If this message comes up, click
Yes.
4. Enter in P, WP, and LP in this
area and press Enter on your
keyboard. When you have
entered then, click OK
5. You may want to click this
option in your Grade books.
6. You will need to repeat these
directions for all of your grade
books.