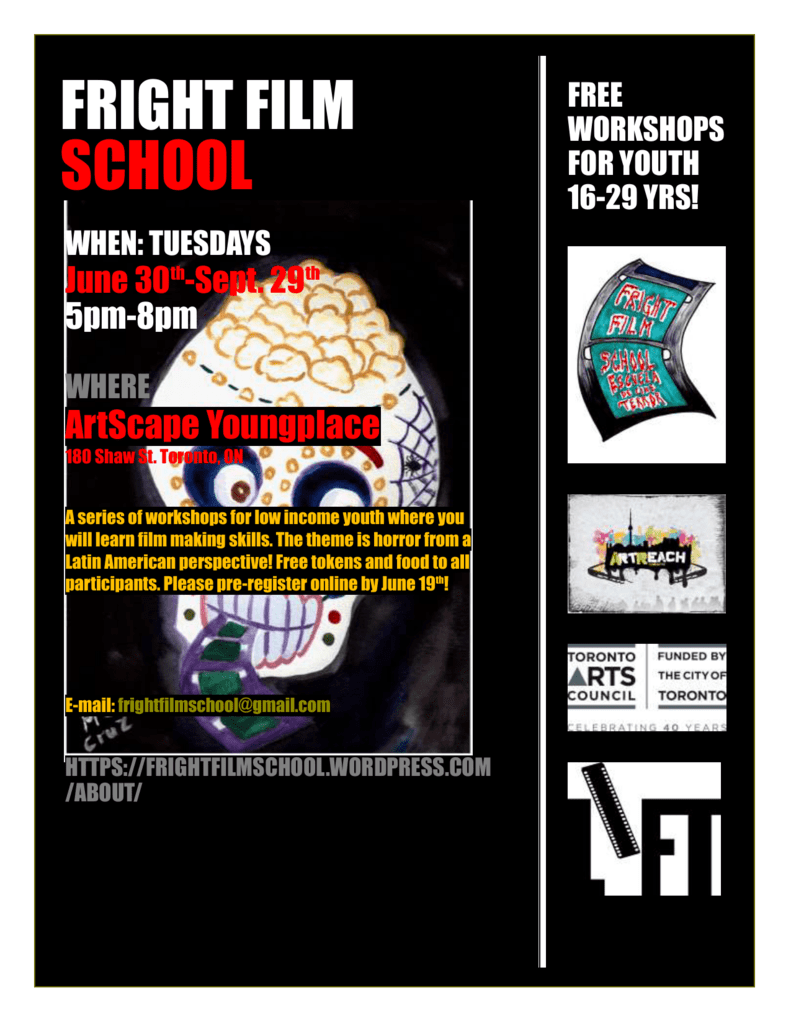 FRIGHT FILM
SCHOOL
WHEN: TUESDAYS
June 30th-Sept. 29th
5pm-8pm
WHERE
ArtScape Youngplace
180 Shaw St. Toronto, ON
A series of workshops for low income youth where you
will learn film making skills. The theme is horror from a
Latin American perspective! Free tokens and food to all
participants. Please pre-register online by June 19th!
E-mail: [email protected]
HTTPS://FRIGHTFILMSCHOOL.WORDPRESS.COM
/ABOUT/
FREE
WORKSHOPS
FOR YOUTH
16-29 YRS!