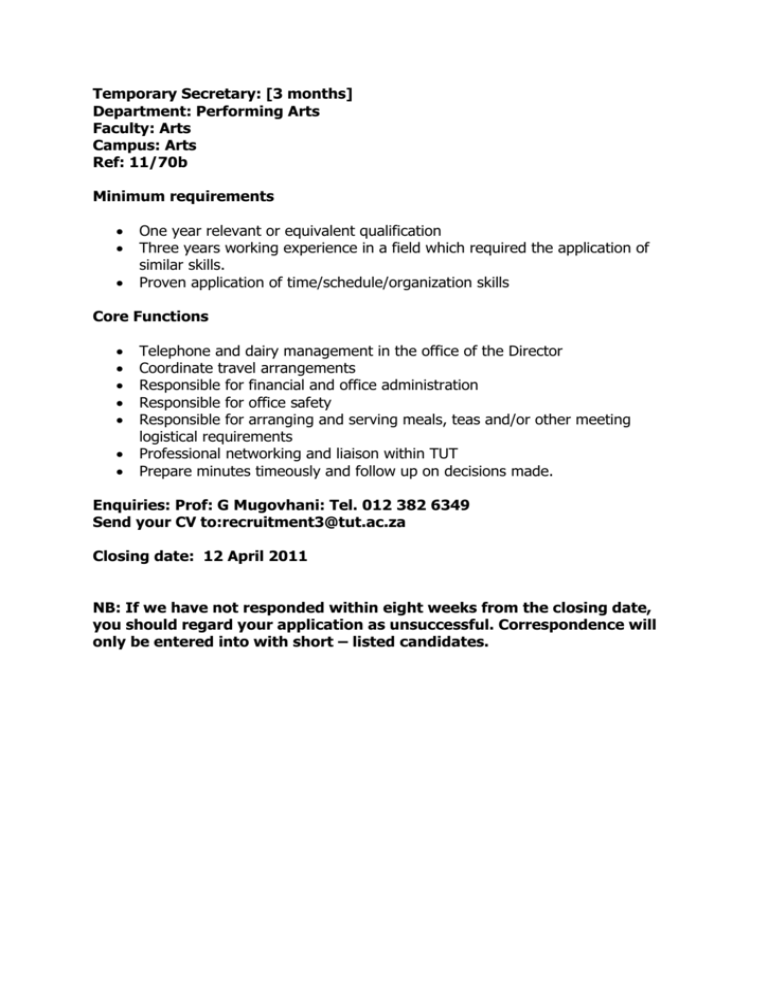 Temporary Secretary: [3 months]
Department: Performing Arts
Faculty: Arts
Campus: Arts
Ref: 11/70b
Minimum requirements



One year relevant or equivalent qualification
Three years working experience in a field which required the application of
similar skills.
Proven application of time/schedule/organization skills
Core Functions







Telephone and dairy management in the office of the Director
Coordinate travel arrangements
Responsible for financial and office administration
Responsible for office safety
Responsible for arranging and serving meals, teas and/or other meeting
logistical requirements
Professional networking and liaison within TUT
Prepare minutes timeously and follow up on decisions made.
Enquiries: Prof: G Mugovhani: Tel. 012 382 6349
Send your CV to:recruitment3@tut.ac.za
Closing date: 12 April 2011
NB: If we have not responded within eight weeks from the closing date,
you should regard your application as unsuccessful. Correspondence will
only be entered into with short – listed candidates.