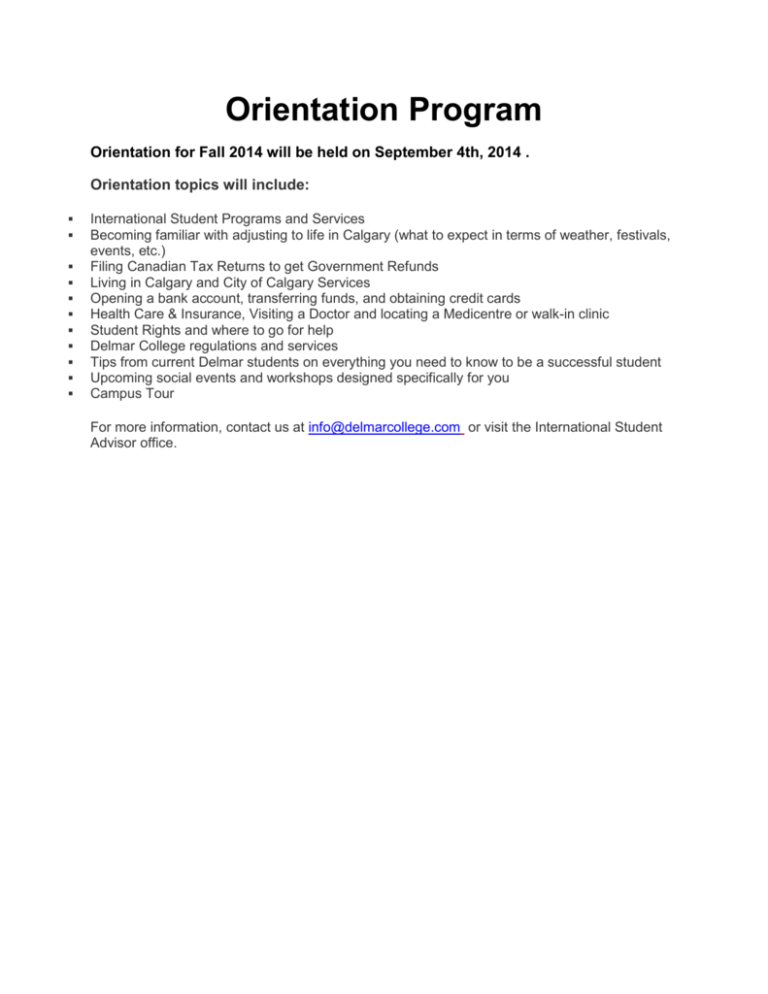 Orientation Program
Orientation for Fall 2014 will be held on September 4th, 2014 .
Orientation topics will include:











International Student Programs and Services
Becoming familiar with adjusting to life in Calgary (what to expect in terms of weather, festivals,
events, etc.)
Filing Canadian Tax Returns to get Government Refunds
Living in Calgary and City of Calgary Services
Opening a bank account, transferring funds, and obtaining credit cards
Health Care & Insurance, Visiting a Doctor and locating a Medicentre or walk-in clinic
Student Rights and where to go for help
Delmar College regulations and services
Tips from current Delmar students on everything you need to know to be a successful student
Upcoming social events and workshops designed specifically for you
Campus Tour
For more information, contact us at info@delmarcollege.com or visit the International Student
Advisor office.