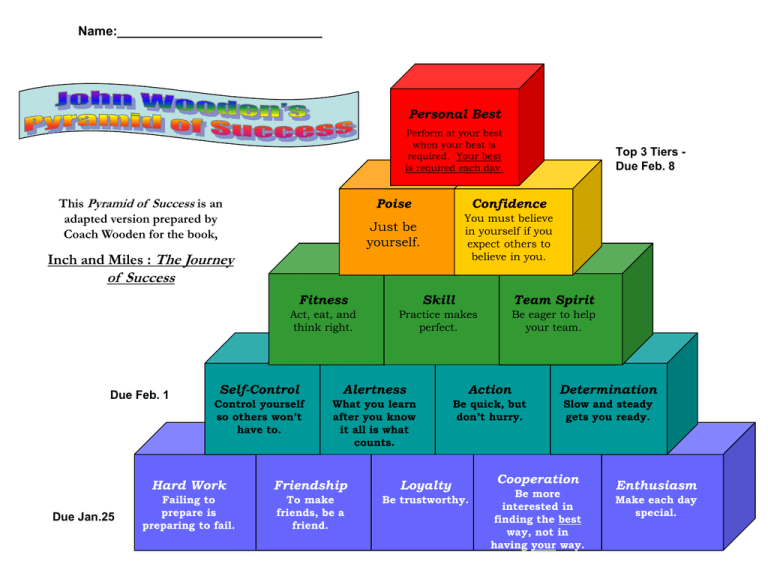 Name:_____________________________
Personal Best
Perform at your best
when your best is
required. Your best
is required each day.
This Pyramid of Success is an
adapted version prepared by
Coach Wooden for the book,
Top 3 Tiers Due Feb. 8
Poise
Confidence
Just be
yourself.
You must believe
in yourself if you
expect others to
believe in you.
Inch and Miles : The Journey
of Success
Due Feb. 1
Due Jan.25
Fitness
Skill
Team Spirit
Act, eat, and
think right.
Practice makes
perfect.
Be eager to help
your team.
Self-Control
Alertness
Action
Determination
Control yourself
so others won't
have to.
What you learn
after you know
it all is what
counts.
Be quick, but
don't hurry.
Slow and steady
gets you ready.
Hard Work
Friendship
Loyalty
Failing to
prepare is
preparing to fail.
To make
friends, be a
friend.
Be trustworthy.
Cooperation
Be more
interested in
finding the best
way, not in
having your way.
Enthusiasm
Make each day
special.