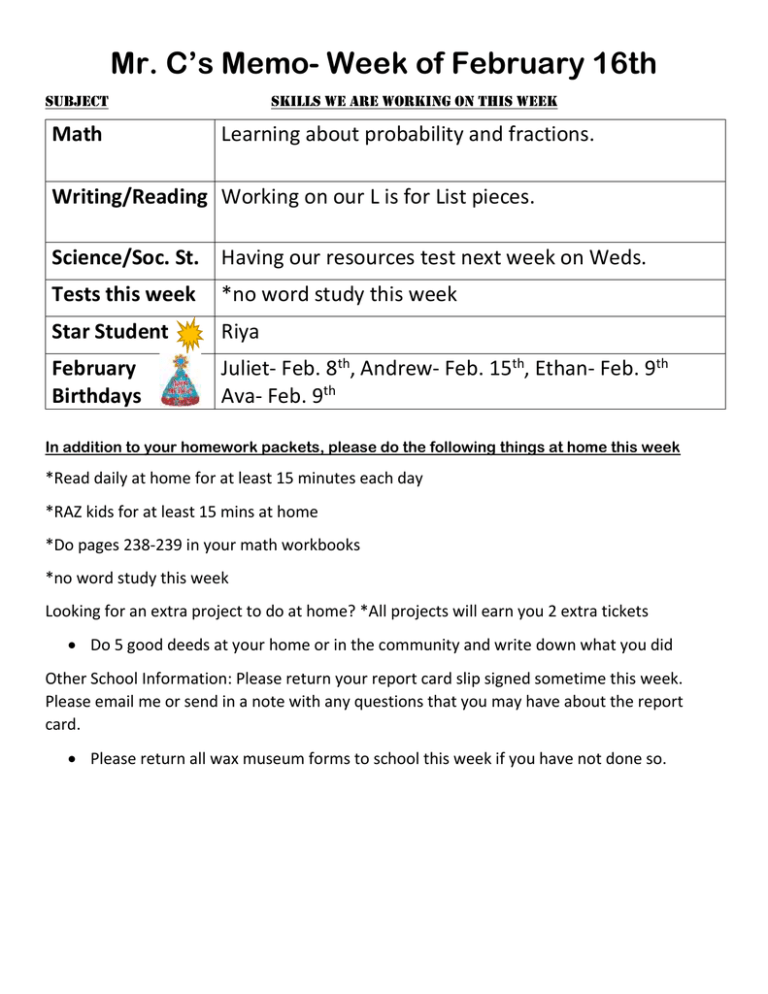 Mr. C's Memo- Week of February 16th
Subject
Math
Skills We Are Working On This Week
Learning about probability and fractions.
Writing/Reading Working on our L is for List pieces.
Science/Soc. St. Having our resources test next week on Weds.
Tests this week
*no word study this week
Star Student
Riya
February
Birthdays
Juliet- Feb. 8th, Andrew- Feb. 15th, Ethan- Feb. 9th
Ava- Feb. 9th
In addition to your homework packets, please do the following things at home this week
*Read daily at home for at least 15 minutes each day
*RAZ kids for at least 15 mins at home
*Do pages 238-239 in your math workbooks
*no word study this week
Looking for an extra project to do at home? *All projects will earn you 2 extra tickets
 Do 5 good deeds at your home or in the community and write down what you did
Other School Information: Please return your report card slip signed sometime this week.
Please email me or send in a note with any questions that you may have about the report
card.
 Please return all wax museum forms to school this week if you have not done so.