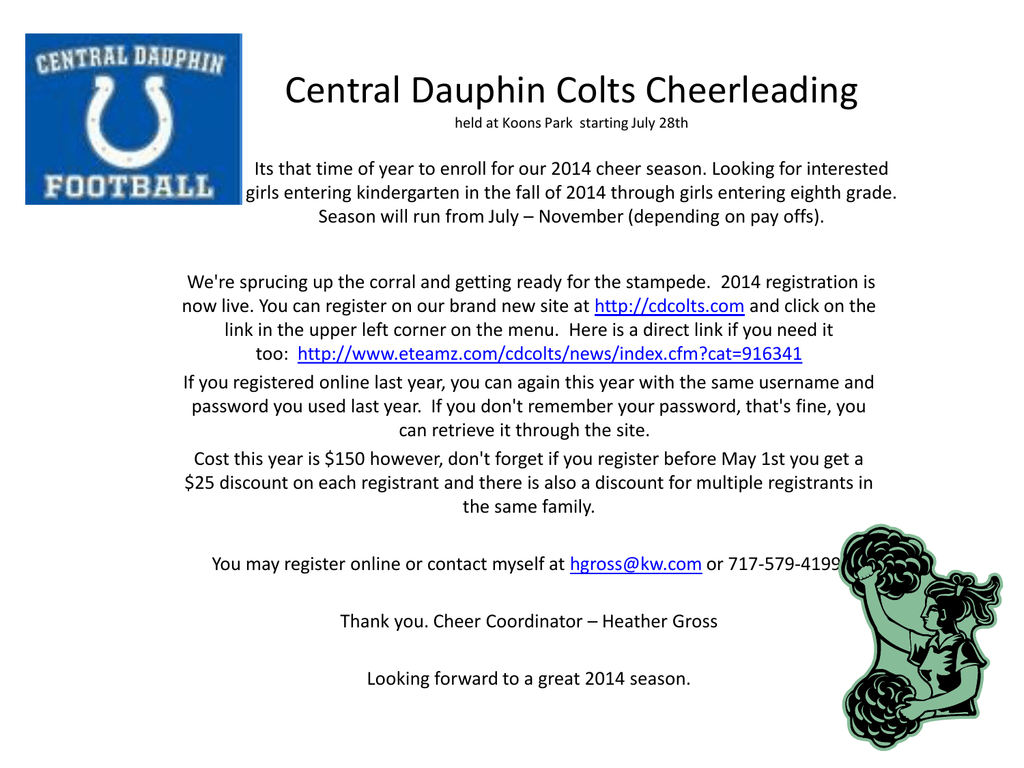 Central Dauphin Colts Cheerleading
held at Koons Park starting July 28th
Its that time of year to enroll for our 2014 cheer season. Looking for interested
girls entering kindergarten in the fall of 2014 through girls entering eighth grade.
Season will run from July – November (depending on pay offs).
We're sprucing up the corral and getting ready for the stampede. 2014 registration is
now live. You can register on our brand new site at http://cdcolts.com and click on the
link in the upper left corner on the menu. Here is a direct link if you need it
too: http://www.eteamz.com/cdcolts/news/index.cfm?cat=916341
If you registered online last year, you can again this year with the same username and
password you used last year. If you don't remember your password, that's fine, you
can retrieve it through the site.
Cost this year is $150 however, don't forget if you register before May 1st you get a
$25 discount on each registrant and there is also a discount for multiple registrants in
the same family.
You may register online or contact myself at [email protected] or 717-579-4199.
Thank you. Cheer Coordinator – Heather Gross
Looking forward to a great 2014 season.