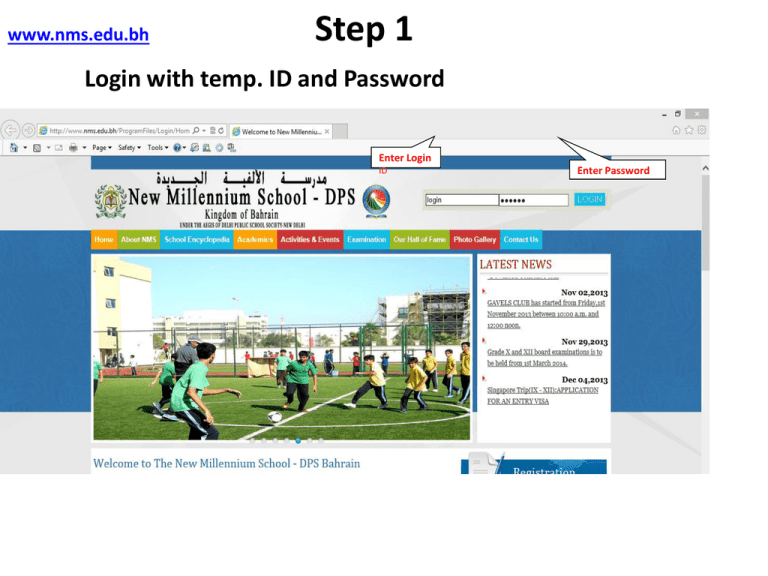 www.nms.edu.bh
Step 1
Login with temp. ID and Password
Enter Login
ID
Enter Password
Step 2
Step 3
Enter your Personal Email ID.
Step 4
For changing the password
Step 5
Email communication with school
Step 6
For sending group message
Step 7
Update parent Information
Step 8
• We are adding more features.After few weeks
you will be able to view progress report of
your ward also.
• You may send a text message to confirm that
the system is working.