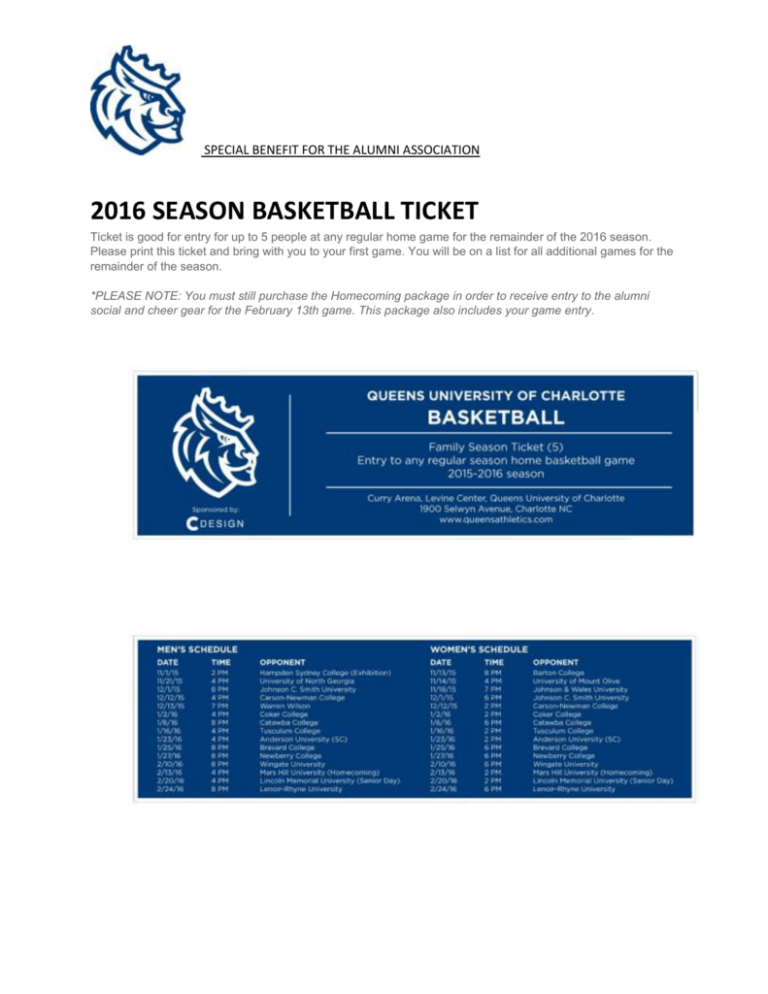 SPECIAL BENEFIT FOR THE ALUMNI ASSOCIATION
2016 SEASON BASKETBALL TICKET
Ticket is good for entry for up to 5 people at any regular home game for the remainder of the 2016 season.
Please print this ticket and bring with you to your first game. You will be on a list for all additional games for the
remainder of the season.
*PLEASE NOTE: You must still purchase the Homecoming package in order to receive entry to the alumni
social and cheer gear for the February 13th game. This package also includes your game entry .