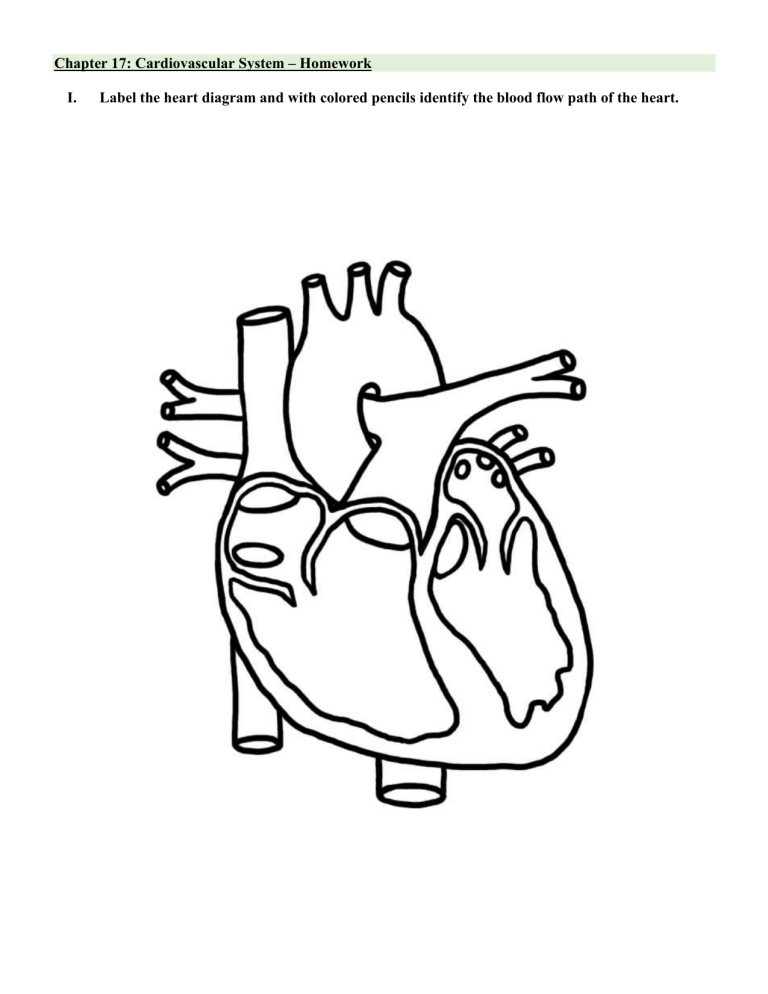 Chapter 17: Cardiovascular System – Homework
I.
Label the heart diagram and with colored pencils identify the blood flow path of the heart.
II.
Label the ECG wave and identify what each part refers to in the cardiac heart beat cycle.
III.
Place 6 ECG leads on the diagram below in their correct positions. Make sure to label them.