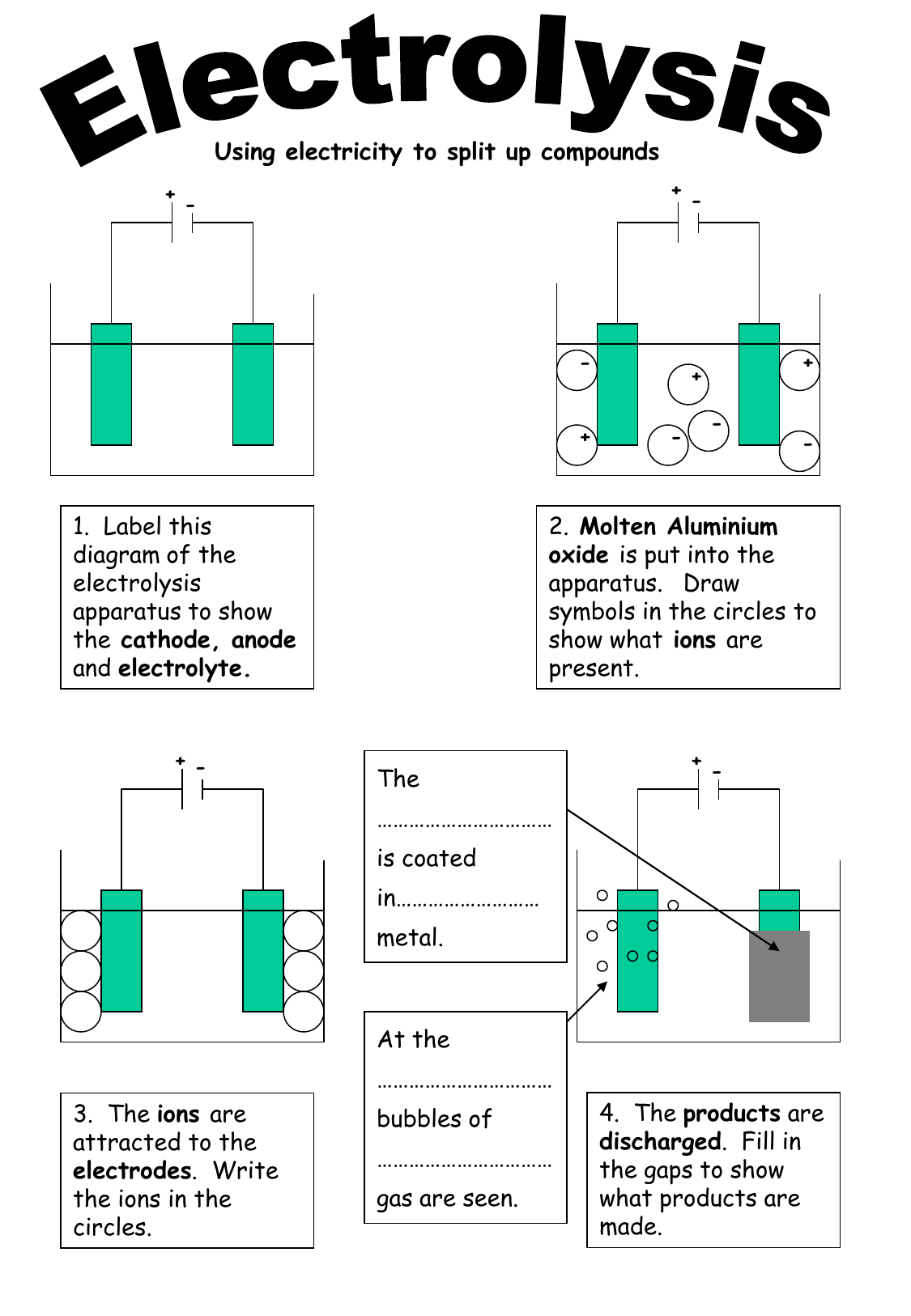 Using electricity to split up compounds
+-
+-
+
1. Label this
diagram of the
electrolysis
apparatus to show
the cathode, anode
and electrolyte.
+-
+
+
-
-
-
2. Molten Aluminium
oxide is put into the
apparatus. Draw
symbols in the circles to
show what ions are
present.
The
+-
……………………………
is coated
in………………………
metal.
At the
……………………………
3. The ions are
attracted to the
electrodes. Write
the ions in the
circles.
bubbles of
……………………………
gas are seen.
4. The products are
discharged. Fill in
the gaps to show
what products are
made.