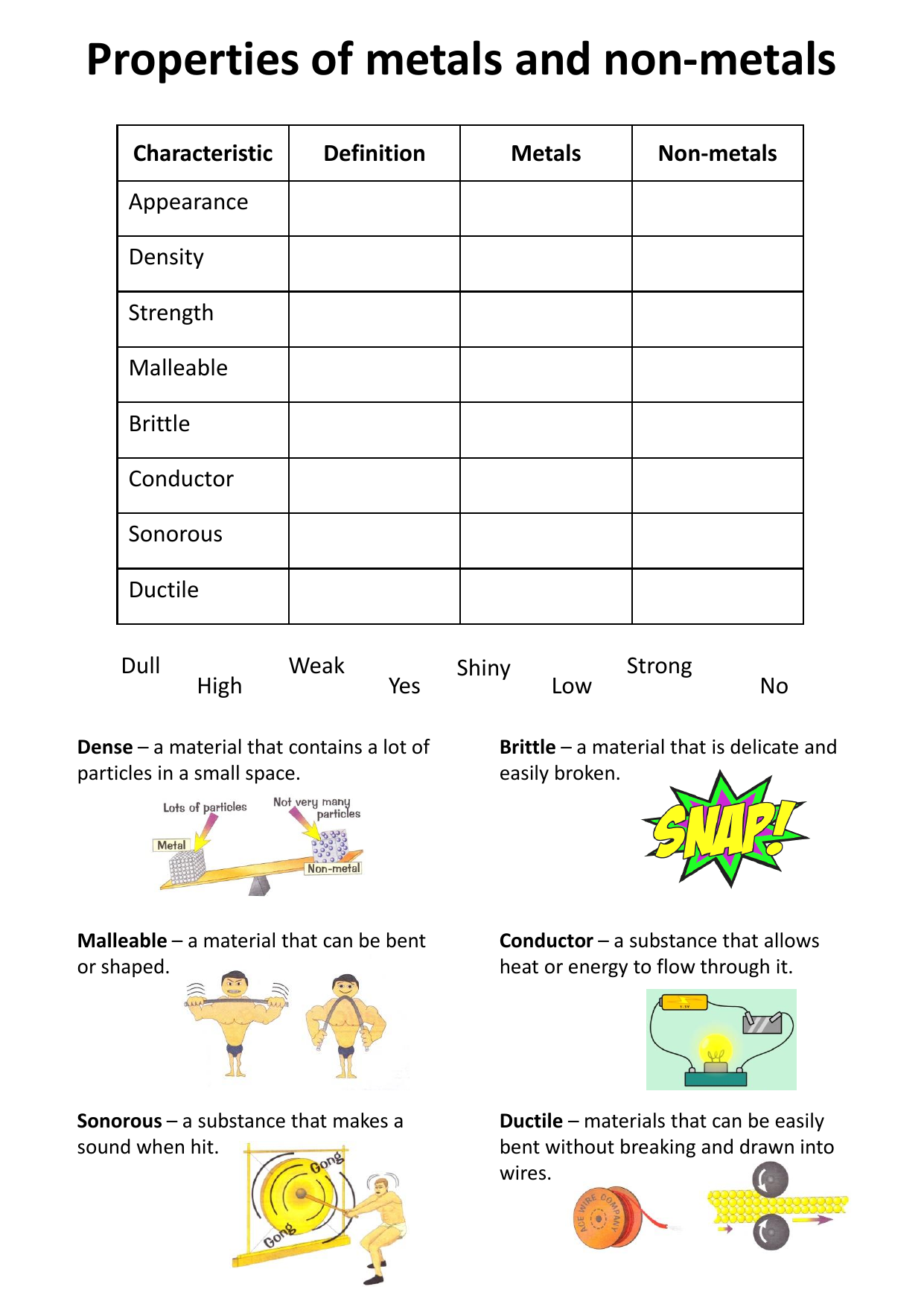 Properties of metals and non-metals
Characteristic
Definition
Metals
Non-metals
Appearance
Density
Strength
Malleable
Brittle
Conductor
Sonorous
Ductile
Dull
High
Weak
Yes
Shiny
Low
Strong
No
Dense – a material that contains a lot of
particles in a small space.
Brittle – a material that is delicate and
easily broken.
Malleable – a material that can be bent
or shaped.
Conductor – a substance that allows
heat or energy to flow through it.
Sonorous – a substance that makes a
sound when hit.
Ductile – materials that can be easily
bent without breaking and drawn into
wires.