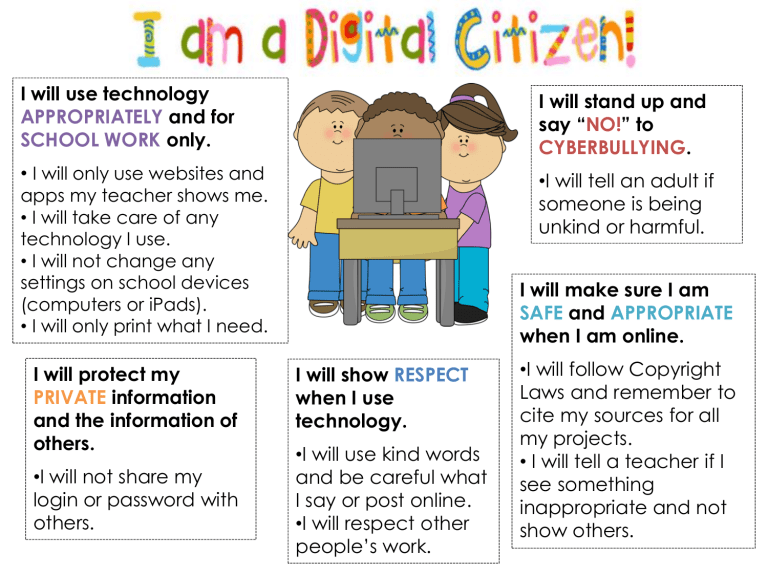 I will use technology
APPROPRIATELY and for
SCHOOL WORK only.
I will stand up and
say "NO!" to
CYBERBULLYING.
• I will only use websites and
•I will tell an adult if
someone is being
unkind or harmful.
apps my teacher shows me.
• I will take care of any
technology I use.
• I will not change any
settings on school devices
(computers or iPads).
• I will only print what I need.
I will protect my
PRIVATE information
and the information of
others.
•I will not share my
login or password with
others.
I will make sure I am
SAFE and APPROPRIATE
when I am online.
I will show RESPECT
when I use
technology.
•I will use kind words
and be careful what
I say or post online.
•I will respect other
people's work.
•I will follow Copyright
Laws and remember to
cite my sources for all
my projects.
• I will tell a teacher if I
see something
inappropriate and not
show others.