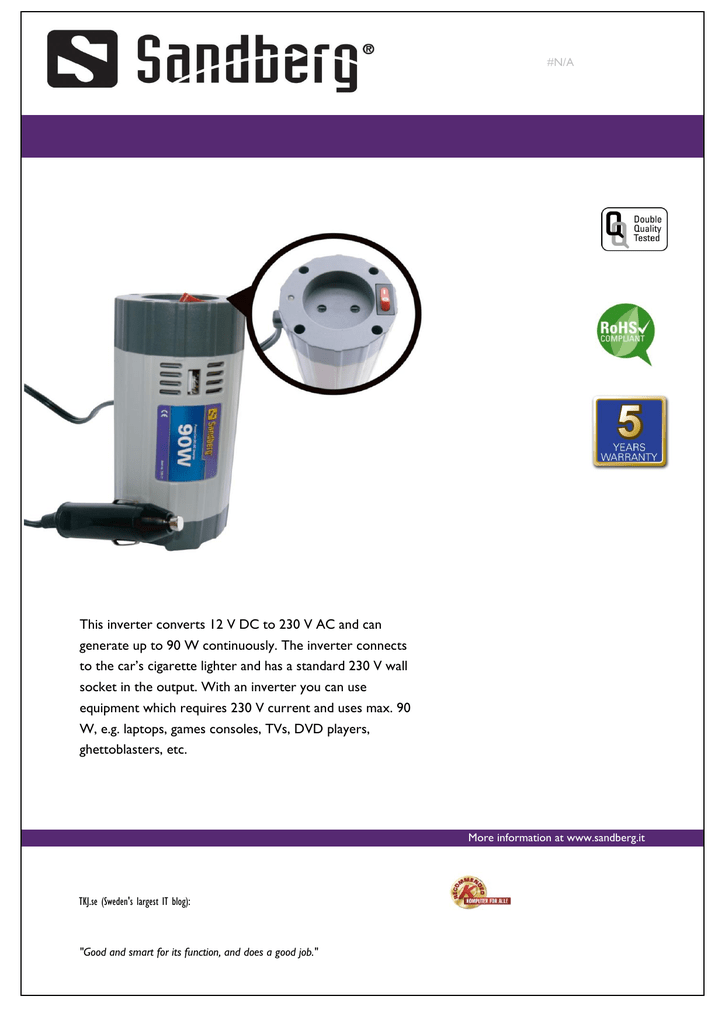 #N/A
This inverter converts 12 V DC to 230 V AC and can
generate up to 90 W continuously. The inverter connects
to the car's cigarette lighter and has a standard 230 V wall
socket in the output. With an inverter you can use
equipment which requires 230 V current and uses max. 90
W, e.g. laptops, games consoles, TVs, DVD players,
ghettoblasters, etc.
More information at www.sandberg.it
TKJ.se (Sweden's largest IT blog):
"Good and smart for its function, and does a good job."