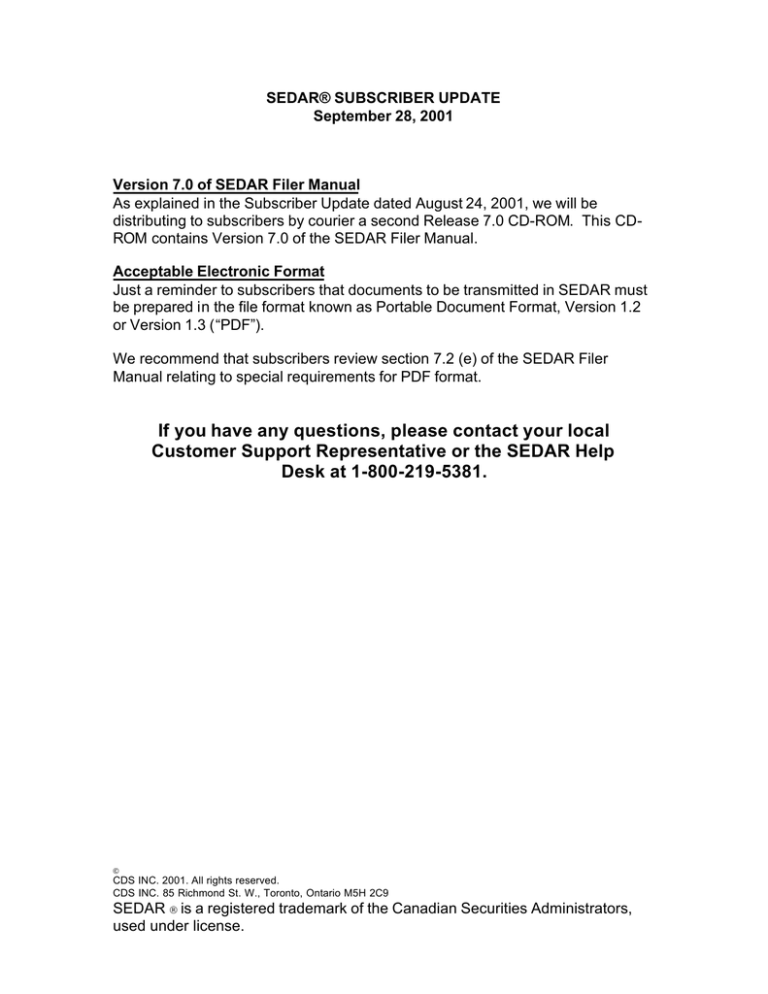 SEDAR® SUBSCRIBER UPDATE
September 28, 2001
Version 7.0 of SEDAR Filer Manual
As explained in the Subscriber Update dated August 24, 2001, we will be
distributing to subscribers by courier a second Release 7.0 CD-ROM. This CDROM contains Version 7.0 of the SEDAR Filer Manual.
Acceptable Electronic Format
Just a reminder to subscribers that documents to be transmitted in SEDAR must
be prepared in the file format known as Portable Document Format, Version 1.2
or Version 1.3 ("PDF").
We recommend that subscribers review section 7.2 (e) of the SEDAR Filer
Manual relating to special requirements for PDF format.
If you have any questions, please contact your local
Customer Support Representative or the SEDAR Help
Desk at 1-800-219-5381.
©
CDS INC. 2001. All rights reserved.
CDS INC. 85 Richmond St. W., Toronto, Ontario M5H 2C9
SEDAR  is a registered trademark of the Canadian Securities Administrators,
used under license.