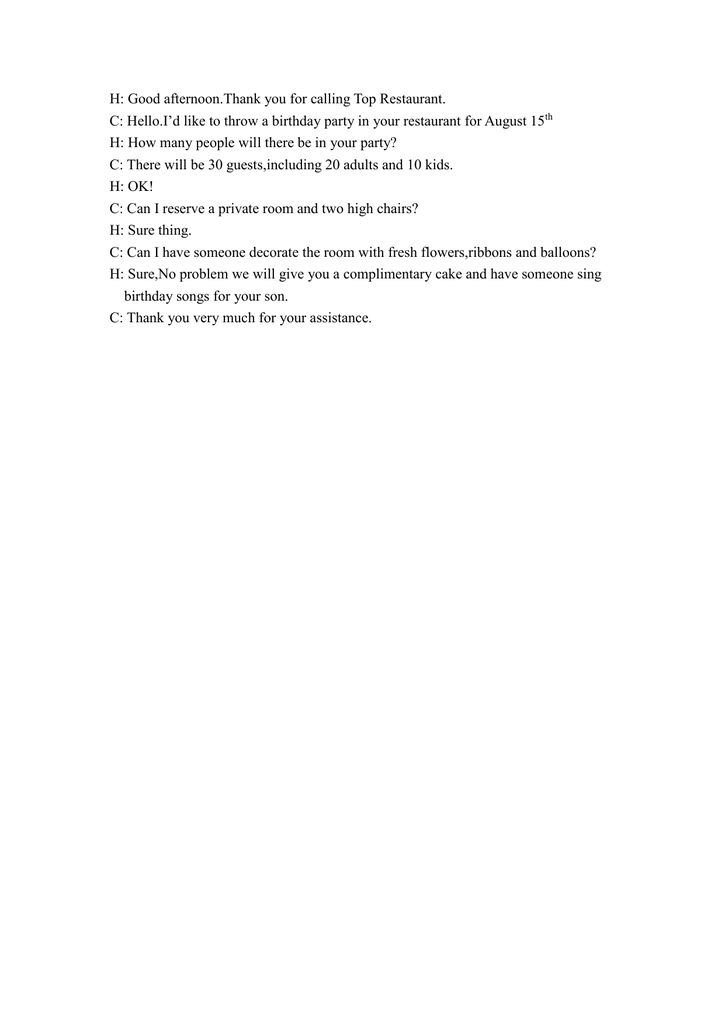 H: Good afternoon.Thank you for calling Top Restaurant.
C: Hello.I'd like to throw a birthday party in your restaurant for August 15th
H: How many people will there be in your party?
C: There will be 30 guests,including 20 adults and 10 kids.
H: OK!
C: Can I reserve a private room and two high chairs?
H: Sure thing.
C: Can I have someone decorate the room with fresh flowers,ribbons and balloons?
H: Sure,No problem we will give you a complimentary cake and have someone sing
birthday songs for your son.
C: Thank you very much for your assistance.