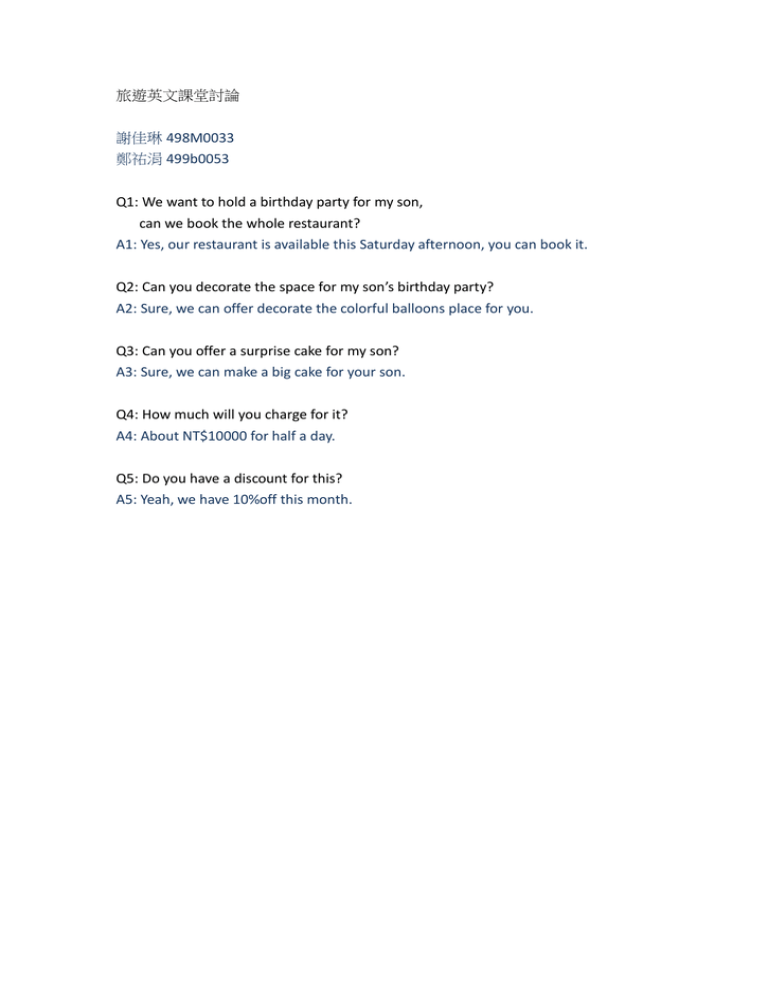 旅遊英文課堂討論
謝佳琳 498M0033
鄭祐涓 499b0053
Q1: We want to hold a birthday party for my son,
can we book the whole restaurant?
A1: Yes, our restaurant is available this Saturday afternoon, you can book it.
Q2: Can you decorate the space for my son's birthday party?
A2: Sure, we can offer decorate the colorful balloons place for you.
Q3: Can you offer a surprise cake for my son?
A3: Sure, we can make a big cake for your son.
Q4: How much will you charge for it?
A4: About NT$10000 for half a day.
Q5: Do you have a discount for this?
A5: Yeah, we have 10%off this month.