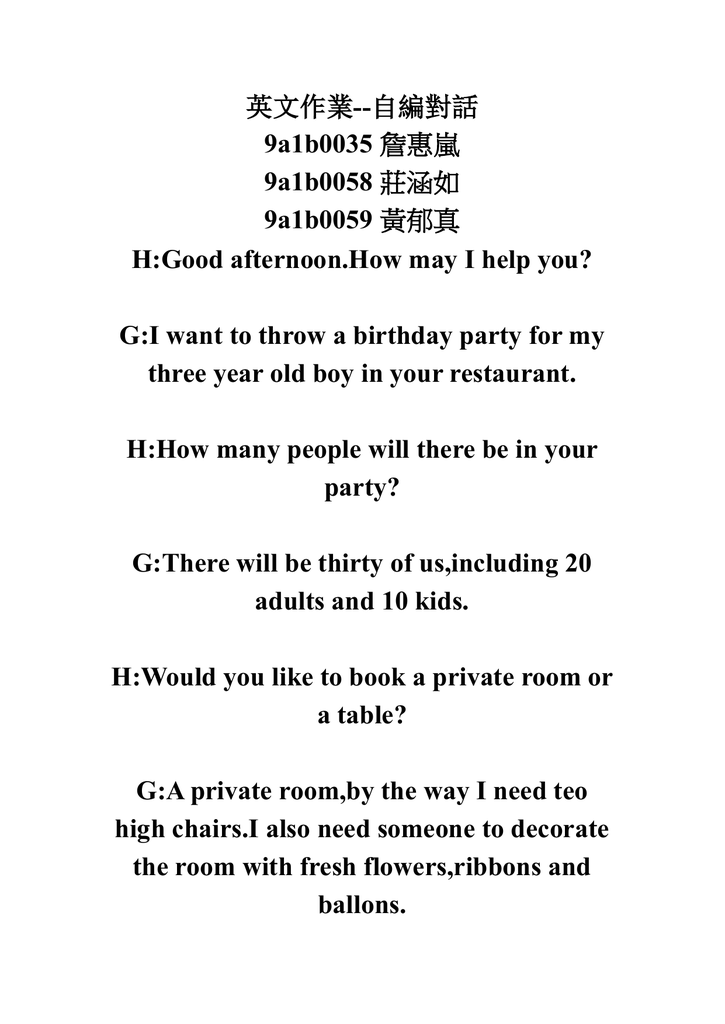 英文作業--自編對話
9a1b0035 詹惠嵐
9a1b0058 莊涵如
9a1b0059 黃郁真
H:Good afternoon.How may I help you?
G:I want to throw a birthday party for my
three year old boy in your restaurant.
H:How many people will there be in your
party?
G:There will be thirty of us,including 20
adults and 10 kids.
H:Would you like to book a private room or
a table?
G:A private room,by the way I need teo
high chairs.I also need someone to decorate
the room with fresh flowers,ribbons and
ballons.
H:Sure.No problem.We will give your a
complimentary cake and have someone sing
birthday songs for you son.What time
would you like to come?
G:It's seven o'clock.
H:May I have your name please?
G:It's cindy wu thanks.