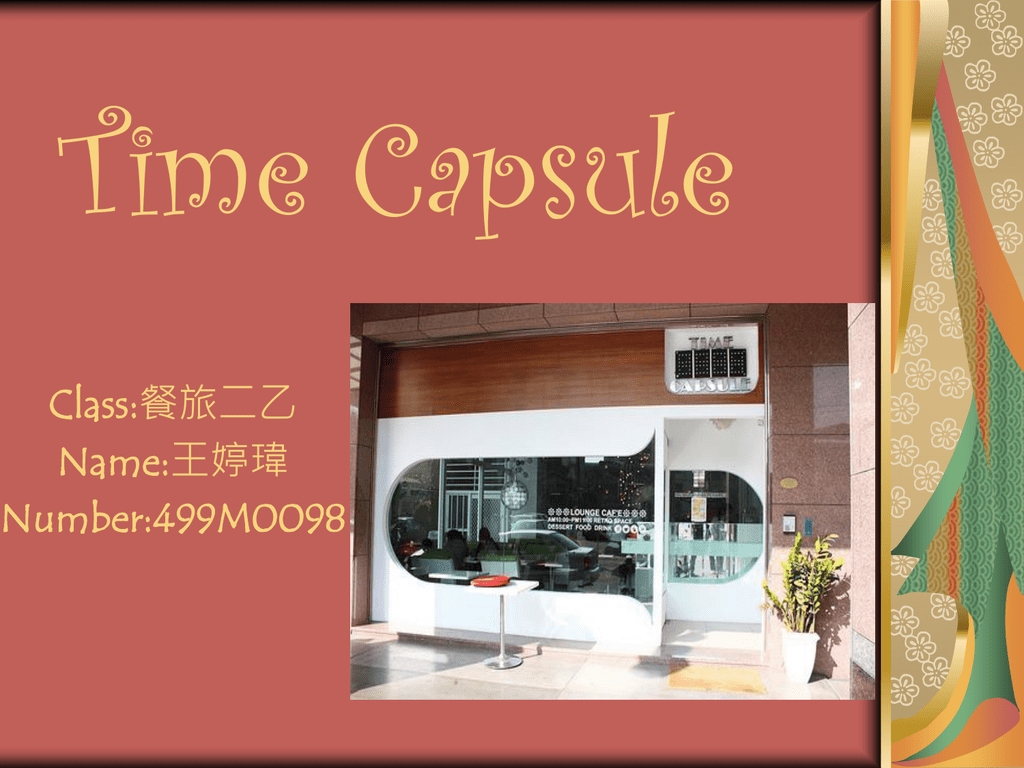 Time Capsule
Class:餐旅二乙
Name:王婷瑋
Number:499M0098
This is the restaurant's decorate.
The restaurant's bar.
Menu
This is cheese
milk hot pot.
This is pork chop
with au gratin(歐
括題)spaghetti.
Their beverage.
My after meal dessert.
Address:No.62,
Weimin St., West
Central Dist., Tainan
City
Telephone:06-2293867
Closed on every monday
am10:00~pm11:00 ,
Tuesday~Sunday
THE END
THANK YOU FOR
WATCHING.