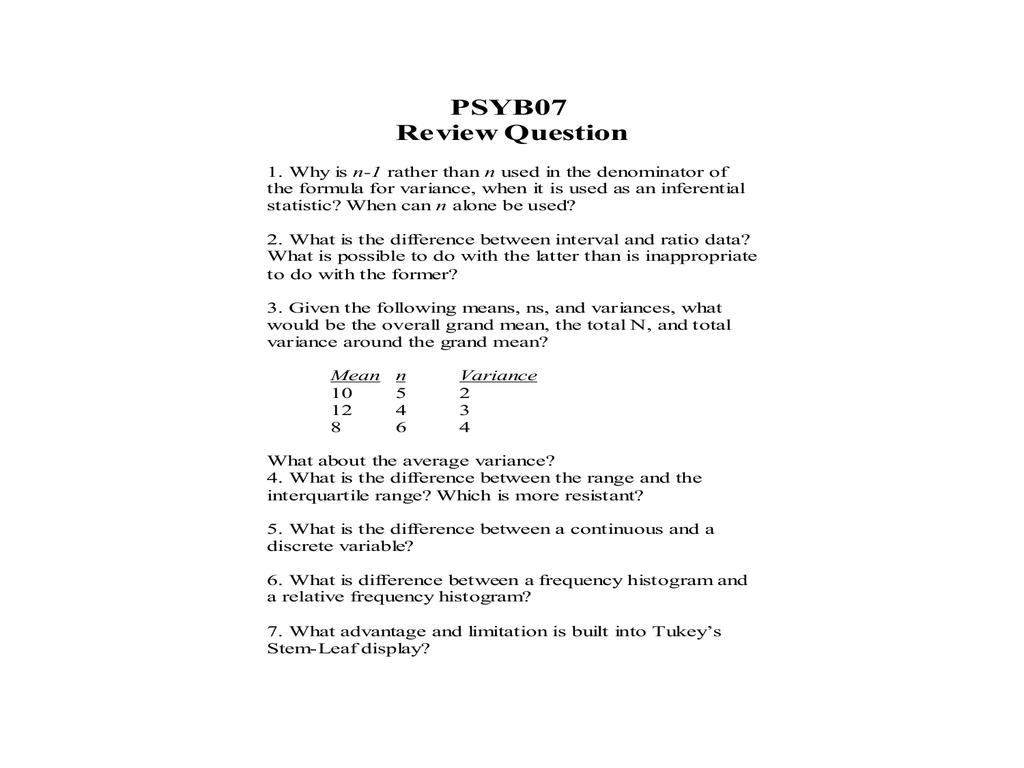 PSYB07
Review Question
1. Why is n-1 rather than n used in the denominator of
the formula for variance, when it is used as an inferential
statistic? When can n alone be used?
2. What is the difference between interval and ratio data?
What is possible to do with the latter than is inappropriate
to do with the former?
3. Given the following means, ns, and variances, what
would be the overall grand mean, the total N, and total
variance around the grand mean?
Mean
10
12
8
n
5
4
6
Variance
2
3
4
What about the average variance?
4. What is the difference between the range and the
interquartile range? Which is more resistant?
5. What is the difference between a continuous and a
discrete variable?
6. What is difference between a frequency histogram and
a relative frequency histogram?
7. What advantage and limitation is built into Tukey's
Stem-Leaf display?