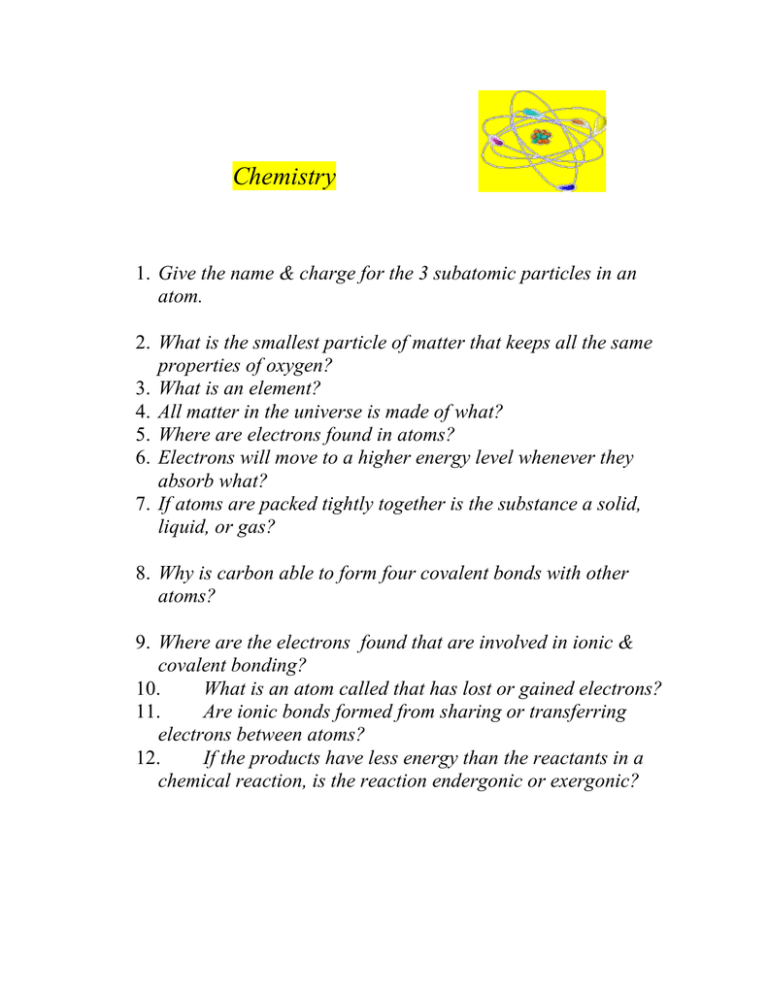 Chemistry
1. 1. Give the name & charge for the 3 subatomic particles in an
atom.
2. What is the smallest particle of matter that keeps all the same
properties of oxygen?
3. What is an element?
4. All matter in the universe is made of what?
5. Where are electrons found in atoms?
6. Electrons will move to a higher energy level whenever they
absorb what?
7. If atoms are packed tightly together is the substance a solid,
liquid, or gas?
8. Why is carbon able to form four covalent bonds with other
atoms?
9. Where are the electrons found that are involved in ionic &
covalent bonding?
10.
What is an atom called that has lost or gained electrons?
11.
Are ionic bonds formed from sharing or transferring
electrons between atoms?
12.
If the products have less energy than the reactants in a
chemical reaction, is the reaction endergonic or exergonic?