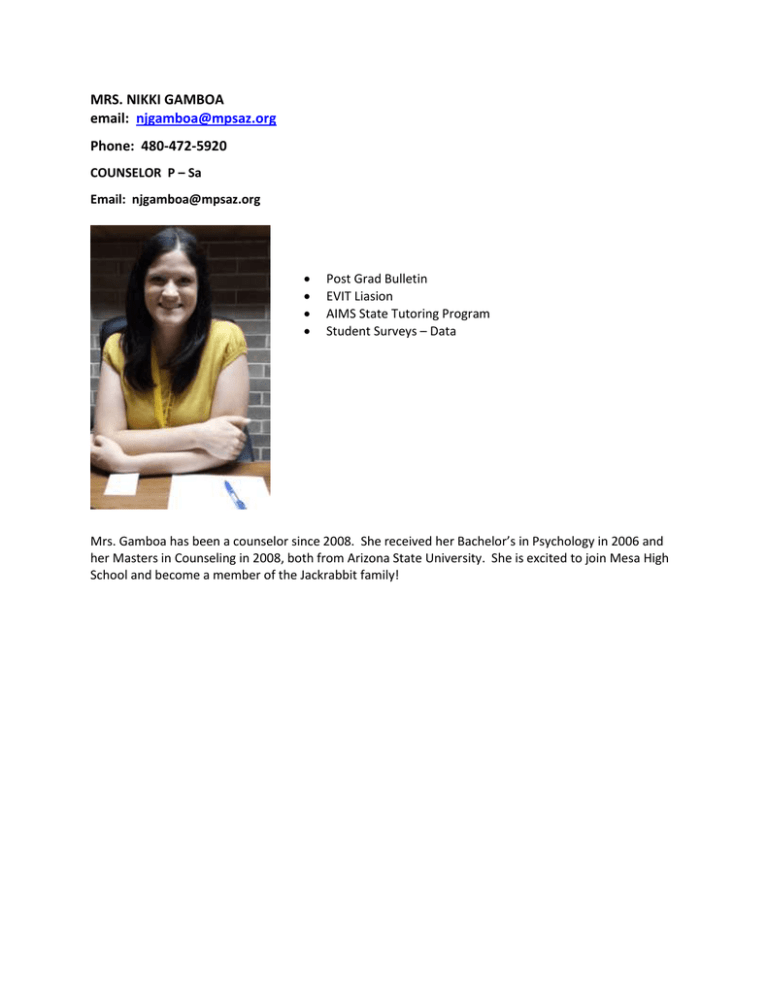 MRS. NIKKI GAMBOA
email: njgamboa@mpsaz.org
Phone: 480-472-5920
COUNSELOR P – Sa
Email: njgamboa@mpsaz.org




Post Grad Bulletin
EVIT Liasion
AIMS State Tutoring Program
Student Surveys – Data
Mrs. Gamboa has been a counselor since 2008. She received her Bachelor's in Psychology in 2006 and
her Masters in Counseling in 2008, both from Arizona State University. She is excited to join Mesa High
School and become a member of the Jackrabbit family!