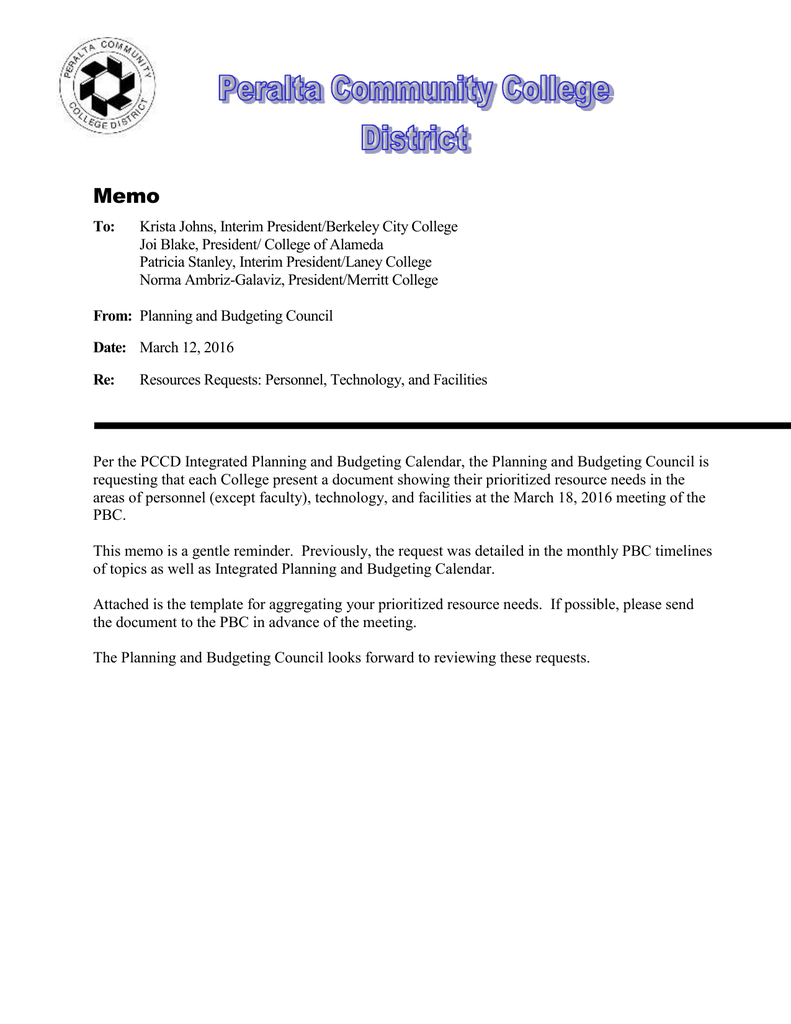 Memo
To:
Krista Johns, Interim President/Berkeley City College
Joi Blake, President/ College of Alameda
Patricia Stanley, Interim President/Laney College
Norma Ambriz-Galaviz, President/Merritt College
From: Planning and Budgeting Council
Date: March 12, 2016
Re:
Resources Requests: Personnel, Technology, and Facilities
Per the PCCD Integrated Planning and Budgeting Calendar, the Planning and Budgeting Council is
requesting that each College present a document showing their prioritized resource needs in the
areas of personnel (except faculty), technology, and facilities at the March 18, 2016 meeting of the
PBC.
This memo is a gentle reminder. Previously, the request was detailed in the monthly PBC timelines
of topics as well as Integrated Planning and Budgeting Calendar.
Attached is the template for aggregating your prioritized resource needs. If possible, please send
the document to the PBC in advance of the meeting.
The Planning and Budgeting Council looks forward to reviewing these requests.