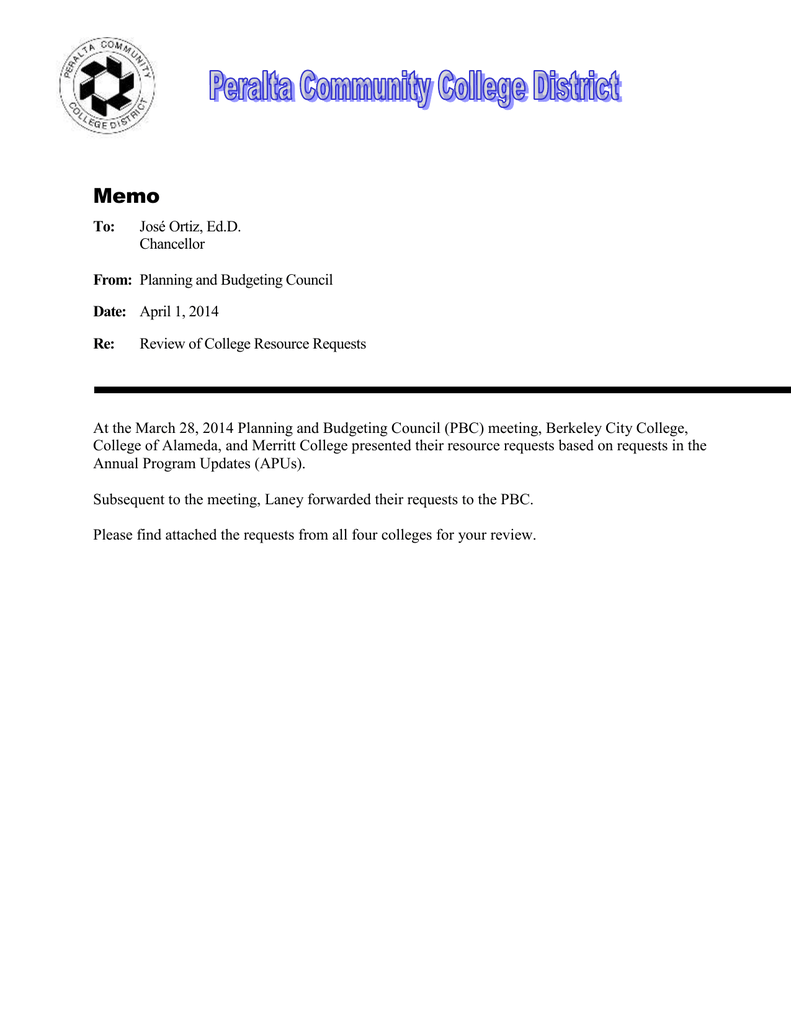 Memo
To:
José Ortiz, Ed.D.
Chancellor
From: Planning and Budgeting Council
Date: April 1, 2014
Re:
Review of College Resource Requests
At the March 28, 2014 Planning and Budgeting Council (PBC) meeting, Berkeley City College,
College of Alameda, and Merritt College presented their resource requests based on requests in the
Annual Program Updates (APUs).
Subsequent to the meeting, Laney forwarded their requests to the PBC.
Please find attached the requests from all four colleges for your review.