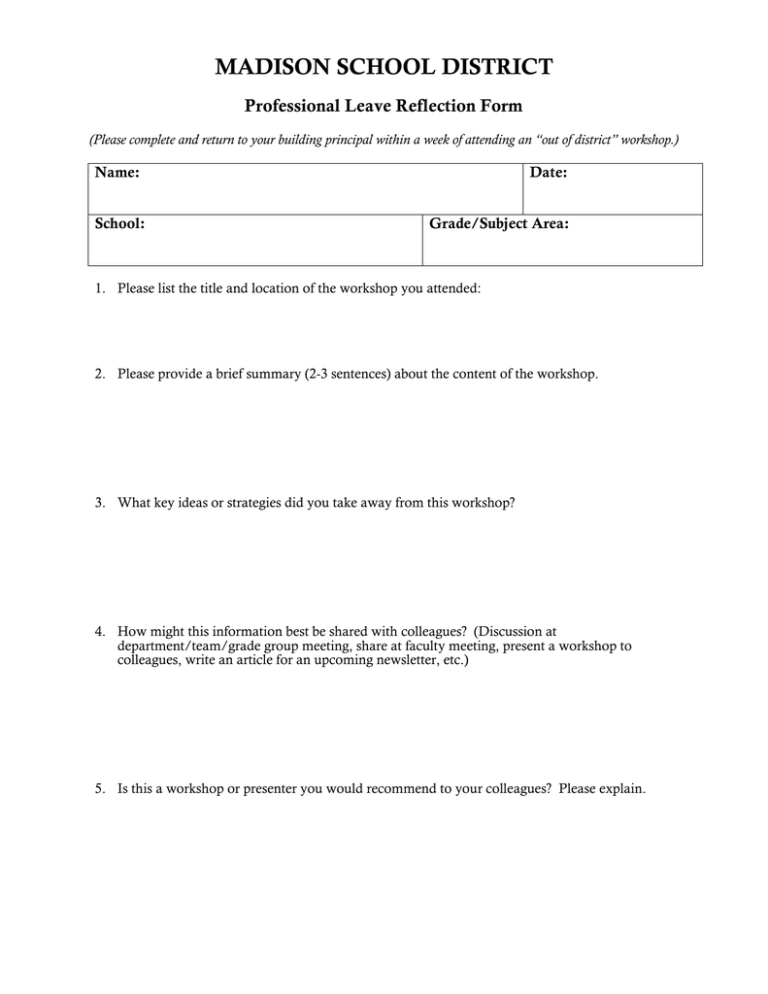 MADISON SCHOOL DISTRICT
Professional Leave Reflection Form
(Please complete and return to your building principal within a week of attending an "out of district" workshop.)
Name:
School:
Date:
Grade/Subject Area:
1. Please list the title and location of the workshop you attended:
2. Please provide a brief summary (2-3 sentences) about the content of the workshop.
3. What key ideas or strategies did you take away from this workshop?
4. How might this information best be shared with colleagues? (Discussion at
department/team/grade group meeting, share at faculty meeting, present a workshop to
colleagues, write an article for an upcoming newsletter, etc.)
5. Is this a workshop or presenter you would recommend to your colleagues? Please explain.