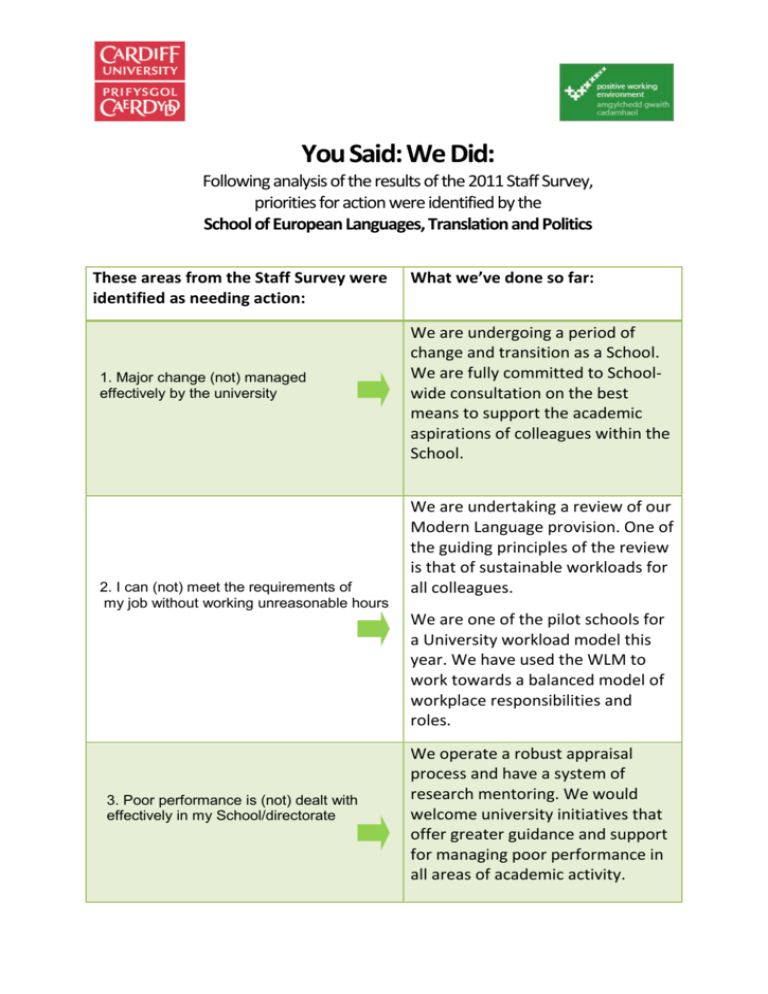 You Said: We Did:
Following analysis of the results of the 2011 Staff Survey,
priorities for action were identified by the
School of European Languages, Translation and Politics
These areas from the Staff Survey were
identified as needing action:
1. Major change (not) managed
effectively by the university
2. I can (not) meet the requirements of
my job without working unreasonable hours
What we've done so far:
We are undergoing a period of
change and transition as a School.
We are fully committed to Schoolwide consultation on the best
means to support the academic
aspirations of colleagues within the
School.
We are undertaking a review of our
Modern Language provision. One of
the guiding principles of the review
is that of sustainable workloads for
all colleagues.
We are one of the pilot schools for
a University workload model this
year. We have used the WLM to
work towards a balanced model of
workplace responsibilities and
roles.
3. Poor performance is (not) dealt with
effectively in my School/directorate
We operate a robust appraisal
process and have a system of
research mentoring. We would
welcome university initiatives that
offer greater guidance and support
for managing poor performance in
all areas of academic activity.