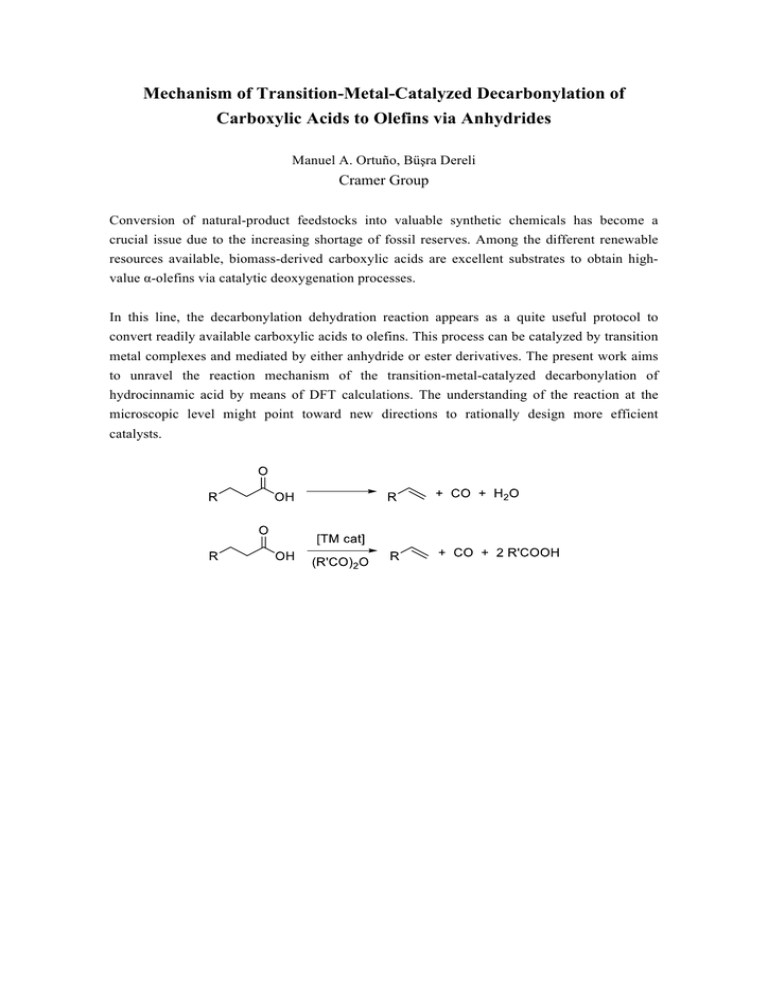 Mechanism of Transition-Metal-Catalyzed Decarbonylation of
Carboxylic Acids to Olefins via Anhydrides
Manuel A. Ortuño, Büşra Dereli
Cramer Group
Conversion of natural-product feedstocks into valuable synthetic chemicals has become a
crucial issue due to the increasing shortage of fossil reserves. Among the different renewable
resources available, biomass-derived carboxylic acids are excellent substrates to obtain highvalue α-olefins via catalytic deoxygenation processes.
In this line, the decarbonylation dehydration reaction appears as a quite useful protocol to
convert readily available carboxylic acids to olefins. This process can be catalyzed by transition
metal complexes and mediated by either anhydride or ester derivatives. The present work aims
to unravel the reaction mechanism of the transition-metal-catalyzed decarbonylation of
hydrocinnamic acid by means of DFT calculations. The understanding of the reaction at the
microscopic level might point toward new directions to rationally design more efficient
catalysts.