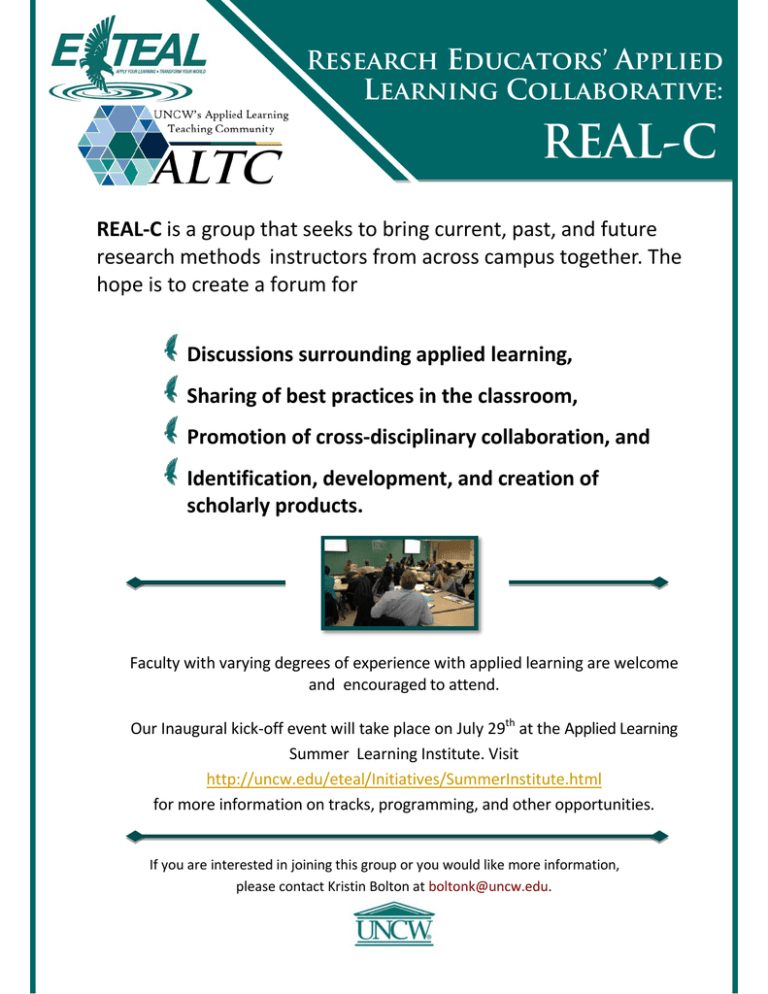 Research Educators' Applied
Learning Collaborative:
REAL-C
REAL-C is a group that seeks to bring current, past, and future
research methods instructors from across campus together. The
hope is to create a forum for
Discussions surrounding applied learning,
Sharing of best practices in the classroom,
Promotion of cross-disciplinary collaboration, and
Identification, development, and creation of
scholarly products.
Faculty with varying degrees of experience with applied learning are welcome
and encouraged to attend.
Our Inaugural kick-off event will take place on July 29th at the Applied Learning
Summer Learning Institute. Visit
http://uncw.edu/eteal/Initiatives/SummerInstitute.html
for more information on tracks, programming, and other opportunities.
If you are interested in joining this group or you would like more information,
please contact Kristin Bolton at boltonk@uncw.edu.