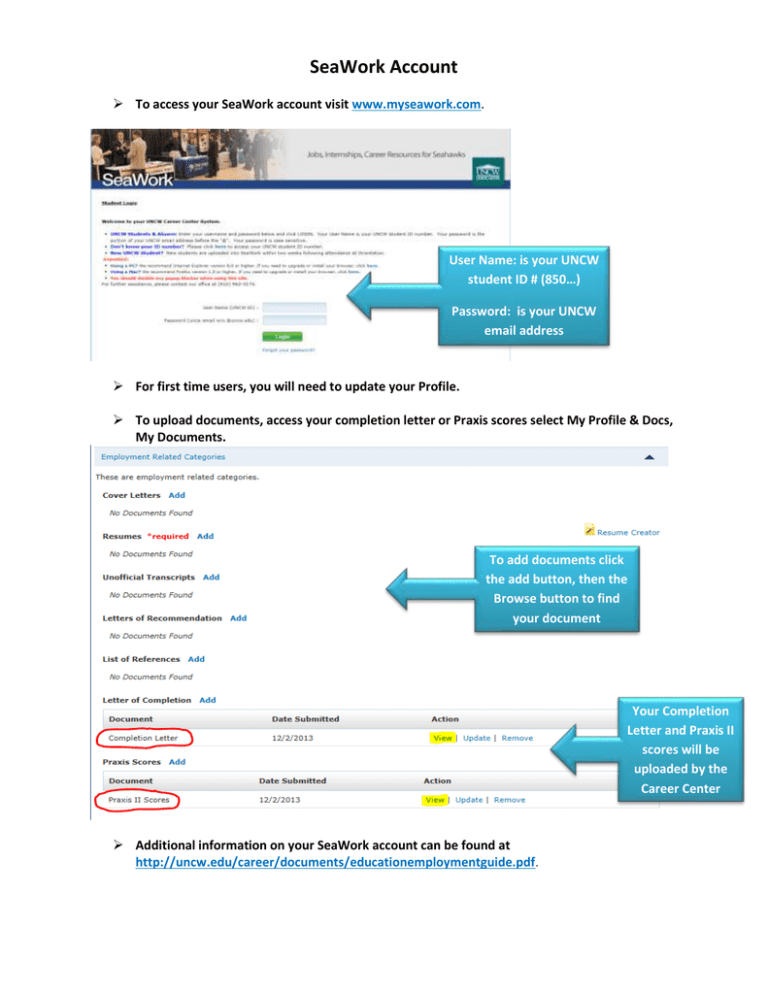 SeaWork Account
 To access your SeaWork account visit www.myseawork.com.
User Name: is your UNCW
student ID # (850…)
Password: is your UNCW
email address
 For first time users, you will need to update your Profile.
 To upload documents, access your completion letter or Praxis scores select My Profile & Docs,
My Documents.
To add documents click
the add button, then the
Browse button to find
your document
Your Completion
Letter and Praxis II
scores will be
uploaded by the
Career Center
 Additional information on your SeaWork account can be found at
http://uncw.edu/career/documents/educationemploymentguide.pdf.