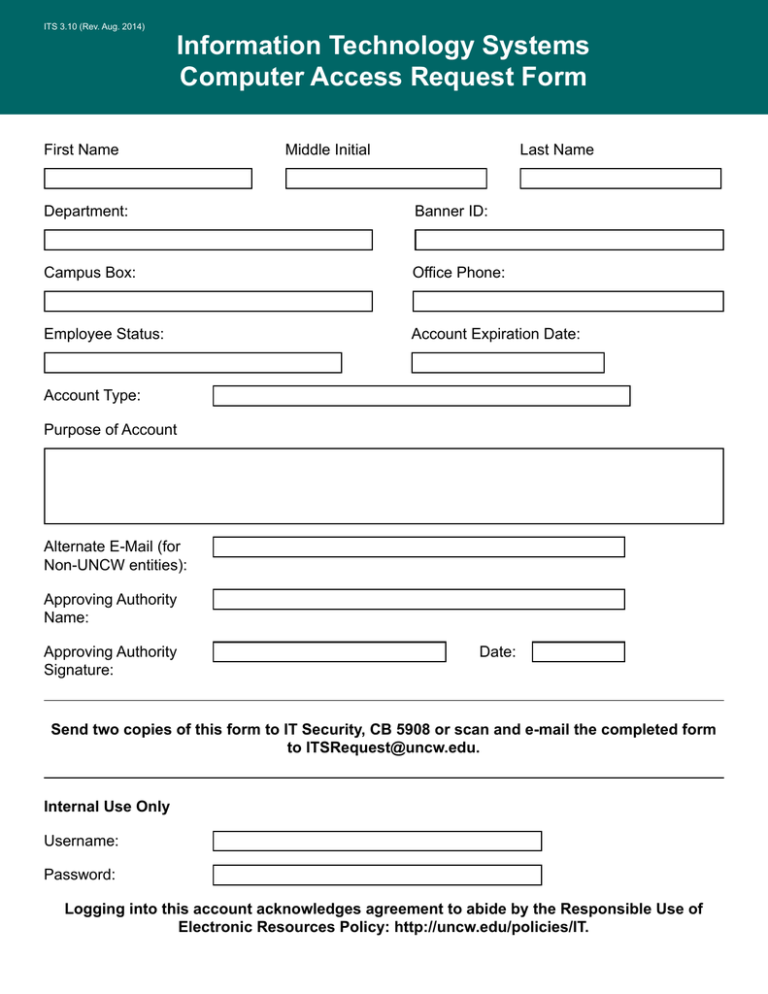 ITS 3.10 (Rev. Aug. 2014)
Information Technology Systems
Computer Access Request Form
First Name
Middle Initial
Last Name
Department:
Banner ID:
Campus Box:
Office Phone:
Employee Status:
Account Expiration Date:
Account Type:
Purpose of Account
Alternate E-Mail (for
Non-UNCW entities):
Approving Authority
Name:
Approving Authority
Signature:
Date:
Send two copies of this form to IT Security, CB 5908 or scan and e-mail the completed form
to ITSRequest@uncw.edu.
Internal Use Only
Username:
Password:
Logging into this account acknowledges agreement to abide by the Responsible Use of
Electronic Resources Policy: http://uncw.edu/policies/IT.