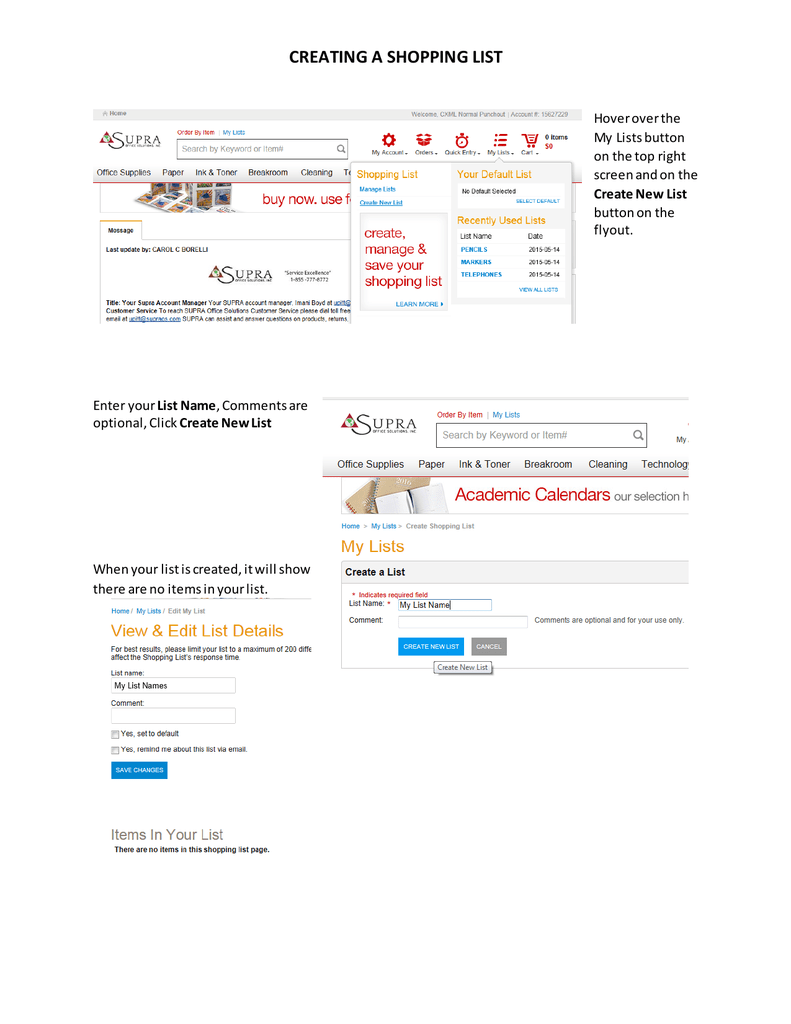 CREATING A SHOPPING LIST
Hover over the
My Lists button
on the top right
screen and on the
Create New List
button on the
flyout.
Enter your List Name, Comments are
optional, Click Create New List
When your list is created, it will show
there are no items in your list.
Search for the item(s) you wish to add to your shopping list.
Once you find the item Click on the gray
Add to Shopping List to add an item to a
Shopping List, then select the Shopping
List name you want to add to.
Then Click either Continue Shopping or
View My List
This is what your list looks like once items are added.
To order an
item, check the
box at the end
of the line, enter
your desired
quantity and
click Add to Cart
at the bottom of
the list.