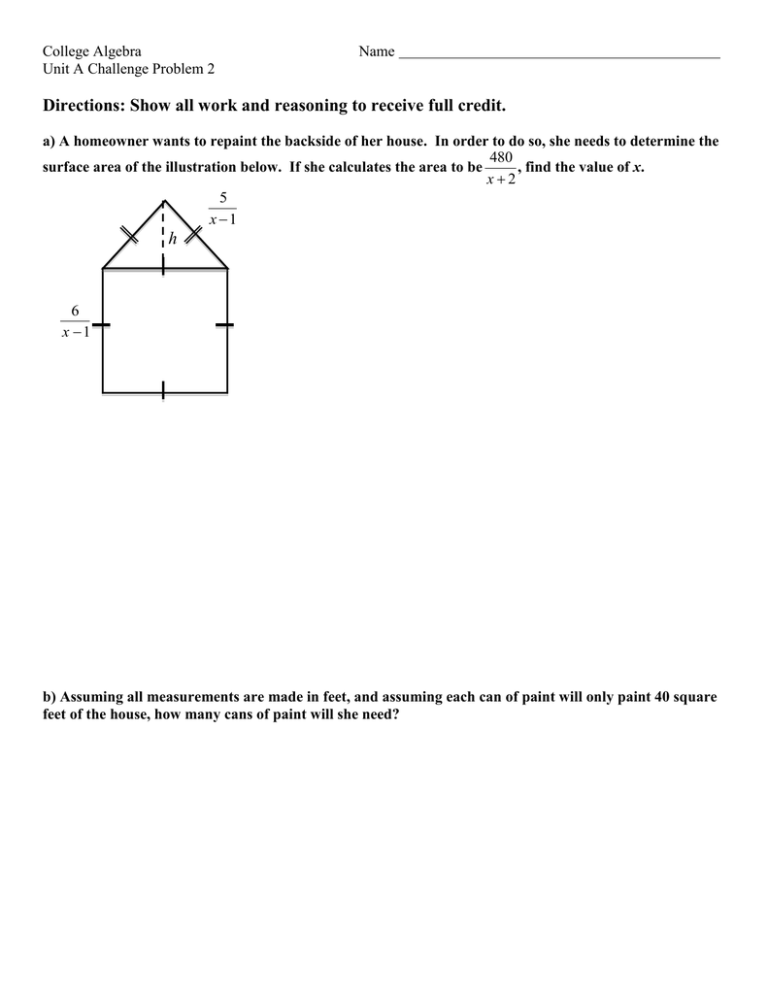 College Algebra
Unit A Challenge Problem 2
Name
Directions: Show all work and reasoning to receive full credit.
a) A homeowner wants to repaint the backside of her house. In order to do so, she needs to determine the
480
surface area of the illustration below. If she calculates the area to be
, find the value of x.
x2
5
x1
h


6
x 1

b) Assuming all measurements are made in feet, and assuming each can of paint will only paint 40 square
feet of the house, how many cans of paint will she need?